Can a Stem Cell Facebook Group Be Done Right?
I have officially entered into the mind jarring world of stem cell related Facebook groups these past two weeks. I knew that there were Facebook groups for stem cells, but I had no idea of the size and scope of these groups. Seeing it first hand was a bit overwhelming but brought up a good question. Could a Facebook group be done ethically? Let me explain.
Stem Cell Facebook Groups
I began with the Stem Cell 101 Facebook group that I blogged on earlier in the week and then moved on to the Stem Cells and Exosome group. Both have thousands of members, so I was intrigued. On a positive note, there are patients who are looking for answers. However, on the negative side, the veracity of those answers are not being screened in any way and both groups end up being advertising platforms for clinics and products, most of which aren't honestly portraying what they are. Let's dive into some examples.
One area of huge concern is that the umbilical cord mesenchymal stem cell scammers are alive and well in facebook group land. They may be getting informal or formal FDA warning letters, they may have had to make changes to their websites or getting kicked out of Google Adwords, but their sales reps, clinic users, and paid clinic promoters are killing the game in these groups. They have almost all of the patients I observed believing that these are stem cell products containing millions of live and functional MSCs per dose. This is also not just targeted on orthopedics but on a wide variety of serious incurable diseases of both neurologic and immunologic origin. Obviously, as you know from the recent tests performed by the CSU Translational Medicine institute, these products don't contain any live MSCs:
These are the 6-well plates from that CSU testing. The plates to the left are blank because no MSCs grew on those plates while the ones on the right have purple spots because those are stem cells in the middle-aged or elderly bone marrow. Meaning if you're 70, you have far more stem cells in your bone marrow than any of these umbilical cord products. However, almost everyone in these facebook groups believes the opposite.
Then you have the exosome patients. We have many exosome scammers showing up prominently in these groups. Sometimes it's a Q/A, sometimes it's a broadcast video done by these folks, and other times it's a link to a presentation they've made. This seems to be the fastest-growing area of patient discussion, despite ZERO clinical evidence that commercially available exosome products would be effective for the conditions these patients have. In addition, as I have said before, there's a reason why we throw away likely a million dollars a month of exosomes at our licensed Grand Cayman facility each month. They're simply not as useful as the patient's own stem cells.
Find a Regenexx Location Near You
76 clinic locations offering non-surgical Regenexx solutions for musculoskeletal pain.
Find a Location
The Problems
There are multiple common problems in all of these groups:
Clinic promotion is rampant. While the admins get rid of trolls, they seem to turn a blind eye to obvious clinic promotion. Some of this is by patients, but some of it clearly by paid clinic promoters. Since some of the groups are sales funnels, people selling clinics fits with that model.
No curation or monitoring of the quality of the medical information is used. For example, we have a Ph.D. in one group who is answering medical questions, which likely violates the state law where he or she is living, as that's practicing medicine without a license. We have others posting blatantly false claims about what they do not that is not backed by any data. The admins themselves seem confused about what is accurate and what is not, which is understandable as they're working for the service being promoted or patients themselves.
Sales reps pimping the products they sell and companies they rep are also rampant. There seems to be little recognition by the patients that sales reps are paid on commission based on how much product they sell and as a result are the least trusted source of medical information. Here's an example from one group. A sales rep for BioXStem which sells Wharton's Jelly and Exosomes tried to tell a poor woman who was asking about her husband's erectile dysfunction that there was clinical research showing that those products were effective for that problem. Is that true? Nope, not a single clinical study exists. She also never once revealed she sold those products. Her tenure in medical regenerative medicine sales? 7 months. Her last job? Operations manager for a dental practice.
Unqualified physicians, chiropractors, naturopaths, acupuncturists, and clinic employees are permitted to answer medical questions.
Groups that are really sales funnels have not identified themselves as being associated with a commercial entity. That's a big FTC no-no.
Can This Be Done Right?
Patients are hungry for information, but most of the info provided in these groups is awful. Is it possible to run one of these groups the right way? We began an experiment on Facebook with this group: Stem Cells Q&A: Ask the Experts. Given that someone has to man these groups almost full time, Regenexx will take on that responsibility, but this group will be VERY different:
Only physicians who are experts in orthobiologics will be permitted to answer patients questions. We certainly won't stop one patient recommending one clinic or another, but when it comes to medical stuff, physicians will jump in. These physicians will be both Regenexx doctors and those certified through the Interventional Orthopedics Foundation. Meaning my goal is to have many different physicians from many different backgrounds and who use many different orthobiologics.
Clinic promotion by paid or compensated promoters will not be permitted. Meaning if we catch you pimping one clinic or another, you're gone.
Sales reps, once IDed,  will be kicked out of the group.
Unqualified professionals will not be permitted in the group to answer medical questions. Meaning, a Ph.D. can talk about technology, but would never be permitted to answer a patient's medical concerns.
The upshot? We'll see if a stem cell Facebook group can be done right. I sure hope they can, because the quality of the information right now is pitiful. In the meantime, given how out of control these groups are and how they have undisclosed commercial interests, it may be just a matter of time before Facebook shuts them down. So this should be an interesting experiment. Let's double back in a few months and see how it's going.
Join us for a free Regenexx webinar.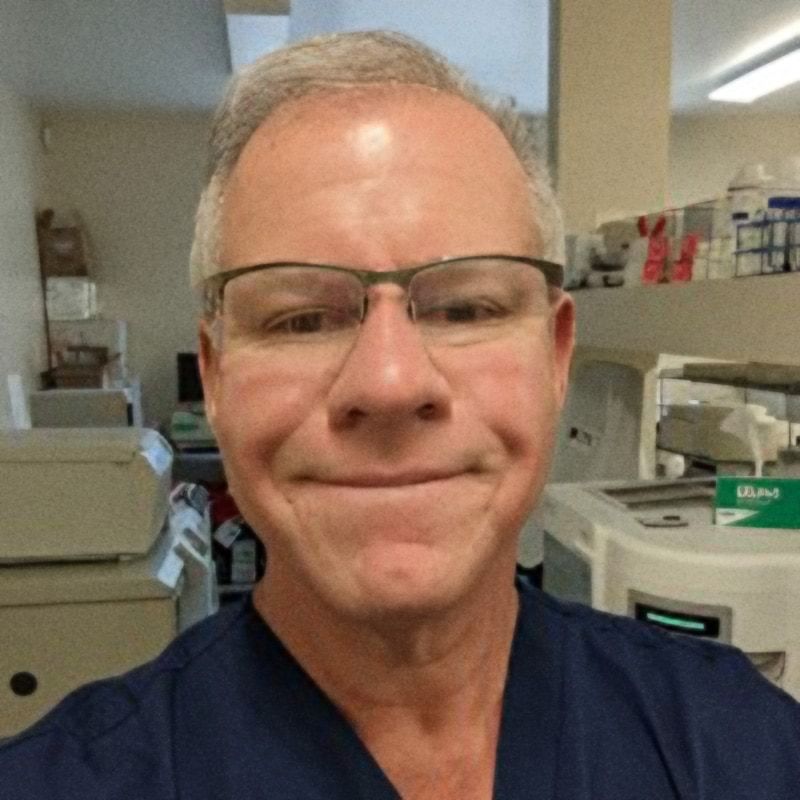 Chris Centeno, MD
is a specialist in regenerative medicine and the new field of Interventional Orthopedics. Centeno pioneered orthopedic stem cell procedures in 2005 and is responsible for a large amount of the published research on stem cell use for orthopedic applications.
View Profile
If you have questions or comments about this blog post, please email us at info@regenexx.com
NOTE: This blog post provides general information to help the reader better understand regenerative medicine, musculoskeletal health, and related subjects. All content provided in this blog, website, or any linked materials, including text, graphics, images, patient profiles, outcomes, and information, are not intended and should not be considered or used as a substitute for medical advice, diagnosis, or treatment. Please always consult with a professional and certified healthcare provider to discuss if a treatment is right for you.