Can an Intraosseous BMC Injection Mend a Non-healing Bone?
The history of using BMC to heal damaged bone is long and extensive, going back to the 1990s. Today I'll cover what we know and highlight an amazing case of one of our old CSC fellows. Let's dive in.
Bone Marrow Concentrate
Bone Marrow Concentrate or BMC (aka BMAC) is a mix of cells obtained from the liquid portion of the bone marrow called bone marrow aspirate (BMA). This can be obtained by using a thick needle to cannulate the bone. That BMA is then centrifuged to isolate various fractions of the bone marrow. The resultant BMC is a cell-rich mix that contains mesenchymal and hematopoietic stem cells (MSCs and HSCs) and repair cells like macrophages.
Find a Regenexx Location Near You
93 clinic locations offering non-surgical Regenexx solutions for musculoskeletal pain.
Find a Location
Bone Metabolism and Healing
If you've ever had a fracture, you know that if you stabilize it, it heals in 6-8 weeks. However, sometimes that doesn't happen. In addition, there are diseases where the bone turns to mush. So let's review these problems.
Fracture healing can be delayed; when it takes more than six months, that's known as a delayed union. It can also completely go offline, and when the fracture healing hasn't happened by 9-12 months, that's called a non-union.
There are also diseases where the bone can no longer repair itself. We all take for granted that we do small amounts of damage to our bones with wear and tear, and the stem cells in the bone marrow repair that damage as we sleep. However, what happens when something kills off those repair cells? That's a disease called osteonecrosis. That's where the bone starts getting soft and turns to mush. A chemical problem can cause that, or it can be caused by poor blood flow, with the latter being called avascular necrosis.
The History of BMC and Bone Healing
It's hard to believe that the first published dataset on using BMC goes back to a paper highlighting patients treated in the 1990s (1). In this seminal 2002 paper, Phillippe Hernigou published that of 145 hips with osteonecrosis treated with BMC intraosseous injection, stage 1 and 2 cases had a high rate of long-term success (avoiding a hip replacement). Other publications have supported this concept (2). In addition, BMC injection has also been used to help non-union fractures heal (3-5).
Our research group published on using culture-expanded bone marrow derived MSCs for this purpose back in 2011 (6).
The Most Recent Case
Chris Williams, M.D., is a fellow of our Colorado HQ clinic, Centeno-Schultz. He practices in Atlanta and recently reported an interesting case of a humerus bone non-union, as shown below (7).
You don't have to be an expert to realize that this X-ray shows a severe fracture. The patient sustained this injury in a car crash, had an ulnar nerve injury, and then developed an infection. A month later, the patient had an ulnar nerve repair, and then a month after that, due to the infection, a washout of the site and antibiotic spacers were placed. Five months post-surgery, the patient had another lavage and debridement surgery with the removal of the hardware, placement of new hardware, and more local antibiotic treatment. At six months, he had another surgery to place allograft bone to promote healing. One year after the accident, he had yet another surgery to place a second bone allograft. Despite all of these surgeries, as shown below, by 25 months, he had a persistent non-union.
Dr. Williams then used the Regenexx-SD BMC procedure to inject into the fracture line using x-ray guidance as shown below:
The patient also underwent an ulnar nerve hydrodissection using precise ultrasound imaging. That type of procedure is shown below using the median nerve as an example:
The following images are 3 and 10 months after precise x-ray-guided BMC injection into the fracture line:
These show complete healing of the fracture. It should also be noted that the patient's ulnar nerve function returned as well as follow-up nerve conduction studies showed an improvement. This is the patient lifting weights:
Join us for a free Regenexx webinar.
Can My Local Clinic or a Latin American Clinic Do This?
The short answer is "No." These procedures take significant physician specialist expertise not found at chain clinics that employ mid-levels like PAs and Nurse Practitioners. Also, Latin American clinics have physicians who don't have this interventional skill level. You can find a local Regenexx clinic with the specialization and training to pull this off.
The upshot? There's longstanding evidence that precise BMC injections can heal damaged bone. We're proud of Dr. Williams and grateful that through his skills and expertise, he was able to help this patient get back to what he loves to do
____________________________________________________________
(1) Hernigou P, Beaujean F. Treatment of osteonecrosis with autologous bone marrow grafting. Clin Orthop Relat Res. 2002 Dec;(405):14-23. doi: 10.1097/00003086-200212000-00003. PMID: 12461352.
(2) (2) Hernigou P, Poignard A, Zilber S, Rouard H. Cell therapy of hip osteonecrosis with autologous bone marrow grafting. Indian J Orthop. 2009 Jan;43(1):40-5. doi: 10.4103/0019-5413.45322. PMID: 19753178; PMCID: PMC2739495.
(3) Hernigou P, Poignard A, Beaujean F, Rouard H. Percutaneous autologous bone-marrow grafting for nonunions. Influence of the number and concentration of progenitor cells. J Bone Joint Surg Am. 2005 Jul;87(7):1430-7. doi: 10.2106/JBJS.D.02215. PMID: 15995108.
(4) Hernigou P, Poignard A, Manicom O, Mathieu G, Rouard H. The use of percutaneous autologous bone marrow transplantation in nonunion and avascular necrosis of bone. J Bone Joint Surg Br. 2005 Jul;87(7):896-902. doi: 10.1302/0301-620X.87B7.16289. PMID: 15972899.
(5) Homma Y, Zimmermann G, Hernigou P. Cellular therapies for the treatment of non-union: the past, present and future. Injury. 2013 Jan;44 Suppl 1:S46-9. doi: 10.1016/S0020-1383(13)70011-1. PMID: 23351871.
(6) Centeno CJ, et al. A Case Series of Percutaneous Treatment of Non-Union Fractures with Autologous, Culture Expanded, Bone Marrow Derived, Mesenchymal Stem Cells and Platelet Lysate. . J Bioengineer & Biomedical Sci 2011, S2 DOI: 10.4172/2155-9538.S2-007
(7) Williams C, Redmond T, Stafford C, et al. (February 19, 2023) Traumatic Humeral Shaft Non-union With Ulnar Nerve Transection: An Orthobiologics Success Story. Cureus 15(2): e35189. doi:10.7759/cureus.35189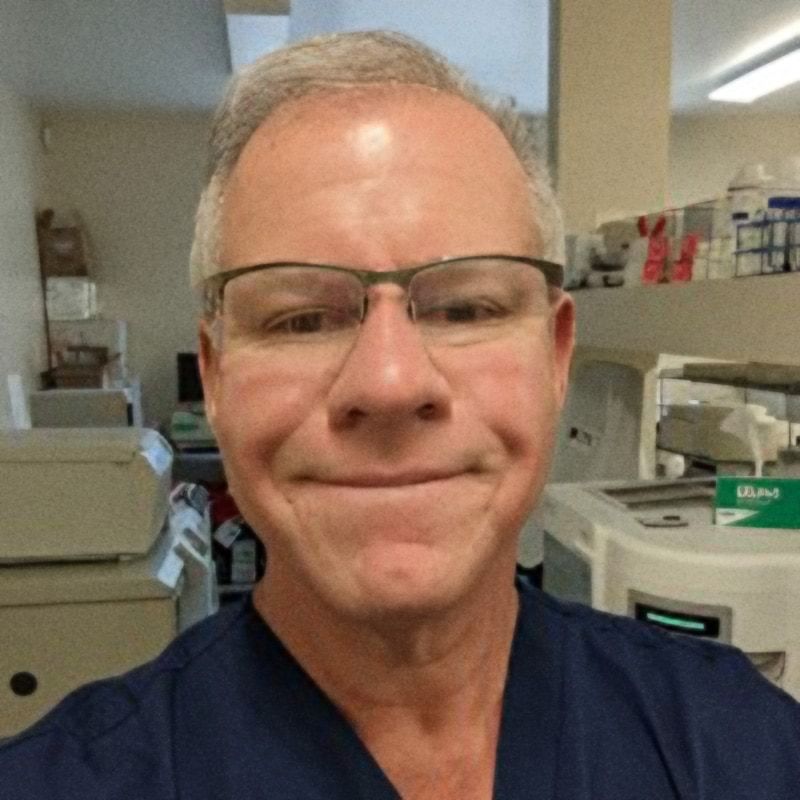 Chris Centeno, MD
is a specialist in regenerative medicine and the new field of Interventional Orthopedics. Centeno pioneered orthopedic stem cell procedures in 2005 and is responsible for a large amount of the published research on stem cell use for orthopedic applications.
View Profile
If you have questions or comments about this blog post, please email us at [email protected]
NOTE: This blog post provides general information to help the reader better understand regenerative medicine, musculoskeletal health, and related subjects. All content provided in this blog, website, or any linked materials, including text, graphics, images, patient profiles, outcomes, and information, are not intended and should not be considered or used as a substitute for medical advice, diagnosis, or treatment. Please always consult with a professional and certified healthcare provider to discuss if a treatment is right for you.