Centeno Schultz Clinic Reviews
As you may know, our HQ clinic where Regenexx began is in Colorado. Hence, I'd like to focus on Centeno Schultz Clinic reviews. Let's dig in.
CSC or Centeno Schultz Clinic
The Centeno-Schultz Clinic is where Regenexx began in 2005. It houses many things you simply won't find in any other clinic on earth such as a full university-level research lab, a large cGMP air handling processing lab, a clinical research team, and several scientists. It's also home to the world's first fellowship for physicians focused exclusively on Interventional Orthobiologics. It's also where Regenexx physicians train.
Find a Regenexx Location Near You
82 clinic locations offering non-surgical Regenexx solutions for musculoskeletal pain.
Find a Location
Centeno Schultz Clinic Google Reviews
At CSC we see some of the most complex patients on earth. As you can see above from Google reviews, the vast majority are very happy with what we do. However, on occasion, like all physicians, we also see patients that aren't prepared or have medical conditions we can't foresee or things on evaluation that preclude us from safely performing a procedure. At CSC, our main focus is keeping patients safe and sometimes that means that patients are not pleased about not getting the procedure that they want, but that procedure on that day would be unsafe.
Real Patient Reviews
Above are what people take the time to post on Google, but these are a handful of reviews our patients send our clinic physicians:
Guy, a runner with a hip labral tear:
"5 miles may not be a marathon , but considering how my knee was in 2017 before you started treating it, i view this race as one of my biggest running accomplishments. Doctors and others who saw me then in so much pain and disability are amazed at my improvement due to Regenexx. Please pass along my positive feedback."
Mike with a large disc herniation in his neck:
"I've come a long way since you first saw me back in Feb. My pain is virtually gone. Strength has returned to normal. Numbness is infrequent. However, the nerve does get irritated with certain movements, much less than before. I have been taking it easy because when I move a lot it gets slightly irritated.
I feel at this point I can forgo surgery. But since I have a spot on your schedule, do you believe one last Tx would benefit me at this point?
My life has greatly improved because of your services. I can't imagine where I would be without you. Thank you so much!"
Tari who is 10 years out from a culture-expanded stem cell treatment at our licensed Grand Cayman clinic:
"Hi Dr. Centeno,
Wanted to let you know this year is the 10 yr anniversary of my procedure at Cayman Island. Last weekend, I hiked up a 3000ft mountain, 3.1 miles 2500ft elevation gain. Not 60 yrs old yet. Thanks, Tari"
Dan with knee arthritis:
"I could go on for a long time here, and would be happy to jump on a call if you wanted more details, but I am doing AWESOME. In April 2021 I was not in a great place, because that half ironman I do every year is in July and I needed to start putting some running in if I was going to NOT DIE basically, but I was still having pain and things just didn't feel great. I was even questioning whether it was a good idea to do it actually. Long story short, I got out there and was able to train pretty well and log some miles and ended up just 2 minutes off my best time in the 15 years I've done it. New sneakers with 13 mm drop, some orthotics, and some work on my running form were the game changers I think.
Then, we just did our holiday snowboard trip up to Stowe, and I was blown away. First time I have carved a turn on my toe edge basically without any pain. Boarded all week with no issues. Even hit one of the big booters in the park like I used to and didn't think about the landing and pain I would usually have to endure. Crazy."
Henry with low back pain:
"I've been living in Bali for the last years and am surfing a lot! The lower back issue is practically negligible and any pain is on level of about 2/10. The operation you did was a great success and was a complete life changer. Very many thanks! The attached photo is of me digging a pond for my Dad – something I wouldn't have thought possible pre-op."
Jeremy a martial arts expert:
"My experience at the Centeno-Schultz Clinic, with Dr. Pitts, Dr. Jerome, and the entire staff has been amazing. I was initially treated for a sports hernia that left me unable to train jiu jitsu for over 12 months despite PT and rehab. I was offered a mesh surgery, but tried PRP instead and 8 weeks after treatment I was back on the mats without pain. I have also been treated with PRP for my ankle, neck, knee, and lower back, all of which have helped me continue my active lifestyle. The approach at Centeno-Schultz is extremely comprehensive and I believe their team is among the best out there. I can't recommend highly enough, especially for those who want to avoid surgery and get the most cutting-edge treatments."
Jeremy H., 40 year old jiu jitsu athlete"
Will and patient with back and other problems:
"Dr Centeno and. Dr. Schultz,
My name is Will. I have had now 3 Regenexx procedures. I recently finished up my 3rd one. Two have been in Broomfield and one has been with Paul Handlemann as I live in Santa Cruz Ca.
I recently underwent a fairly significant procedure (at least in my opinion) with Dr. Markle at your clinic. It involved 3 sets of injections with the middle big day involving my lumbar facet joints, ligaments and a disc injection with PRP SC. (there may have been some stem cells also) and a caudal epidural lysis. It also included my right hip, and Dr. Markle was able to locate a tendon tear in my other hip that my hip surgeon did not find. He injected that too.
This was a humbling procedure for me. It really knocked me out. I wanted to take a moment to comment on the excellent care and customer service I got from Dr. Markle, Anna and Carly. Really all of your staff was amazing. However, the amount of pain and disability I experienced with a lumbar disc injection caught me off guard. I travelled alone and was in a tough spot for a day or two. Anna and Carly came to the hotel, brought me food, water and gatorade. They were really amazing. Someone called and checked on me every day. I ended up pushing my final injection day a few days forward to let my back calm down just a bit. I came back on Monday and Dr. Pitts (also awesome) did my final PRP injections for me. I was concerned that night as my back still hurt a lot. Anna called Dr. Markle at your Cayman clinic. They got me in for an MRI that morning before my flight. Dr. Markle from the Cayman clinic had reviewed the MRI and contacted me before I had even gotten on the flight. By the time I had landed the radiologist report was in my inbox. Your staff and Dr. Markle really looked out for me. It turns out I was just scared…there was nothing wrong. But that level of customer service rarely exists these days. Especially not in the American health care system!!! I am really in such gratitude and appreciation for all of them and for each of you for creating such an amazing health care facility.
I spent one career falling out of airplanes in the military and the second one working for the Fire Dept. 8 years ago I sustained serious injuries in a work related incident. Regenexx saved my career. (Paul Handlemann) My shoulder made a full recovery, (if only everything could be a shoulder) my right hip did ok enough to get me back to work. My left hip just never did cooperate and I needed to get a resurfacing 9 months ago. I unfortunately allowed a work comp surgeon to perform a laminectomy on me 14 months ago and the disc has now collapsed. Dr. Markle came up with an initial treatment plan for me and I wanted to include a set of views from an MRI taken May 5 2022 and the other one taken Aug 16, 2022. While the disc remains a prolapsed mess at the moment, the modic changes are fairly dramatic. This was taken only 7 days after my procedure. In my opinion it stands as a testimonial as to the efficacy of regenerative orthopedics. Hopefully with time as the inflammation goes down some of the pressure will come off of the L4 nerve root. You have my permission to use these images if you believe they would be helpful…I just wanted to take a moment to thank your fantastic staff, Dr. Markle for being a calm and competent hand on the helm and each of you for your vision and what has obviously been years of hard work to create such an amazing orthopedic health care option."
EJ with a low back disc tear:
"I worked with Dr Pitts on an L5-S1 disc tear. I received this treatment before elsewhere, and although it worked partially, it was so unbelievably painful and a really long recovery. With Dr Pitts I had a totally seamless experience and was pain free literally within a week. It was honestly pretty miraculous considering it was the same intradiscal procedure which before had a 7 month recovery time. The procedure itself also took barely any time, and I have been pain free for almost 6 months. And I am actually 4 months pregnant so there's lots of pressure on my spine. I don't think I would have been able to carry a baby properly without this procedure. I am so grateful to Dr Pitts and everyone at Centeno Schultz, including Vanessa Sauder who helped me with all my scheduling needs. Highly recommend." E.J."
Join us for a free Regenexx webinar.
And Many More…
We get lots of these emails, so I won't bore you with a 10,000-word blog post. In the meantime, please realize that not everyone can expect fantastic results, as all real medical procedures have a failure rate and that applies to our procedures as well. If you want to learn about how hundreds to thousands of real patients fare with our procedures by body area, we've been collecting that data since 2005 and have the world's largest clinical orthobiologics registry. To be taken to that page, click here. 
The upshot? CSC is the original clinic that invented much of what is known today as Interventional orthobiologics. We're so good at what we do that we teach dozens of physicians a year who join the Regenexx network and have a fellowship program. Thanks for letting me share some Centeno Schultz Clinic reviews!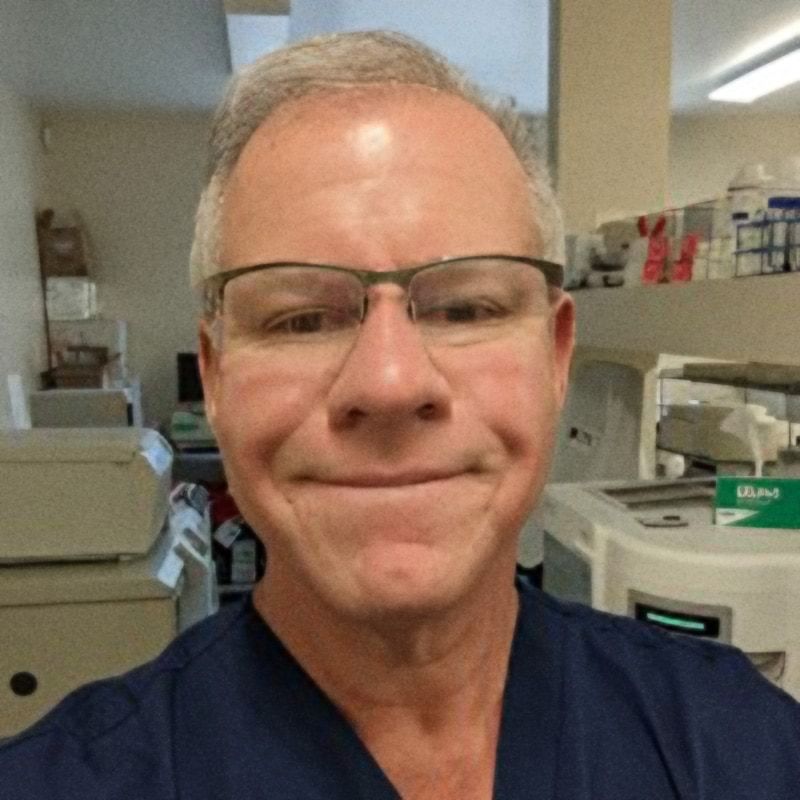 Chris Centeno, MD
is a specialist in regenerative medicine and the new field of Interventional Orthopedics. Centeno pioneered orthopedic stem cell procedures in 2005 and is responsible for a large amount of the published research on stem cell use for orthopedic applications.
View Profile
If you have questions or comments about this blog post, please email us at [email protected]
NOTE: This blog post provides general information to help the reader better understand regenerative medicine, musculoskeletal health, and related subjects. All content provided in this blog, website, or any linked materials, including text, graphics, images, patient profiles, outcomes, and information, are not intended and should not be considered or used as a substitute for medical advice, diagnosis, or treatment. Please always consult with a professional and certified healthcare provider to discuss if a treatment is right for you.