Helping Your ACL with Stem Cells Requires a Direct Injection into the Ligament
I spoke to a woman this week who seemed confused about how stem cell injection works to help the ACL. She had been told by a physician new to stem cells that the type of general intra-articular injection he offers would repair her damaged ACL. There are a bunch of reasons why that's not going to happen with that type of ACL stem cells injection, so it's time again for a little education.
Where Is the ACL and Why Won't a Simple ACL Stem Cells Injection into the Knee Help?
The ACL lives in the middle of the knee and is enclosed by a sheath (which is made up of the synovial membrane covering the inside of the knee). To review, it's a major stabilizer of the knee. A simple injection of stem cells into the knee will be inside the knee joint and outside the sheath, meaning the stem cells will never make it to the ligament. Stem cells aren't magic; they need to be placed into a specific area if they're going to work. More importantly, we've seen worse results when the cells aren't carefully placed in both bundles of the ACL and better results when they are, so there's more to this injection than just getting the cells into the sheath—they must be placed into specific areas of tearing, inside the ligament .
Find a Regenexx Location Near You
77 clinic locations offering non-surgical Regenexx solutions for musculoskeletal pain.
Find a Location
The Gulf in Sophistication Between the Magic Stem Cell Clinic and Interventional Orthopedics
How hard can it be to precisely place cells into the ACL? Pretty darn hard. It took us a few years to develop and master the technique. First, there is no way to accurately inject the ligament blind. Given my experience in this area, the likelihood of being in all parts of the ligament that need to be injected without guidance is about 1 in 20. While you can do a poor job injecting the ligament under ultrasound, since you can't see the top part of the ligament at all with that technology, you will miss placing cells into critical areas. An inexperienced provider using X-ray guidance (C-arm
fluoroscopy) won't be able to access all parts of the ligaments without specialized training on how to perform this specific procedure. So the fact that the doctor knows how to use X-ray to inject things into specific parts of the spine doesn't qualify him or her to perform this complex procedure. Last, as of this writing, there is no course that the physician can take to learn this technique.
Take a look at the image to the left (click on it to make it bigger). It shows an injection of both of the two bundles of the ACL ligament. How many of these pictures confirming stem cells being injected into both bundles of the ligament exist in 2016? Outside of the Regenexx network, likely none.
Why Many Procedures Fail When They Go from the Inventor to the Average Physician
We invented an ACL stem cell injection and even have a series of courses we've now placed into the hands of a nonprofit to educate physicians up to the level of being able to perform this procedure correctly. However, that's a year-long training program where the physician works up from simple intra-articular injections (i.e., somewhere inside the joint) to more complex procedures. They begin at level 1, and the knee ACL procedure is level 3. There are a good 10 knee procedures that they need to master before they know enough to handle an ACL injection.
Why? Because medical procedures that seem to work in the hands of the inventor often fail when they get into the hands of the physician masses. The main reason is that the physician masses try to take shortcuts. An example is the patient above. The physician she called about an ACL stem cells procedure has no training in how that should be done and has no experience in how it would be approached. So this woman will get a procedure that looks nothing like the one we invented, have it not work, and then complain that stem cells don't work to treat ACL injuries.
The upshot? We've invented many procedures and have moved many of those techniques into a nonprofit to begin to correctly teach the physician masses how they're done. However, many require significant skills that 95% of physicians attempting them don't posses right now, so these skills need to be carefully and methodically developed. The ACL stem cells procedure is one example of many that physicians are beginning to tell patients they can do, without the proper training and equipment to pull off the procedure. If you have a question on whether a physician knows how to perform some of the unique procedures we offer at Regenexx, the Interventional Orthopedics Foundation has coursework that a physician can progress through to demonstrate competency in procedures like ACL, shoulder labrum, shoulder rotator cuff, ankle joints, ligaments, and more.
Learn about Regenexx procedures for knee conditions.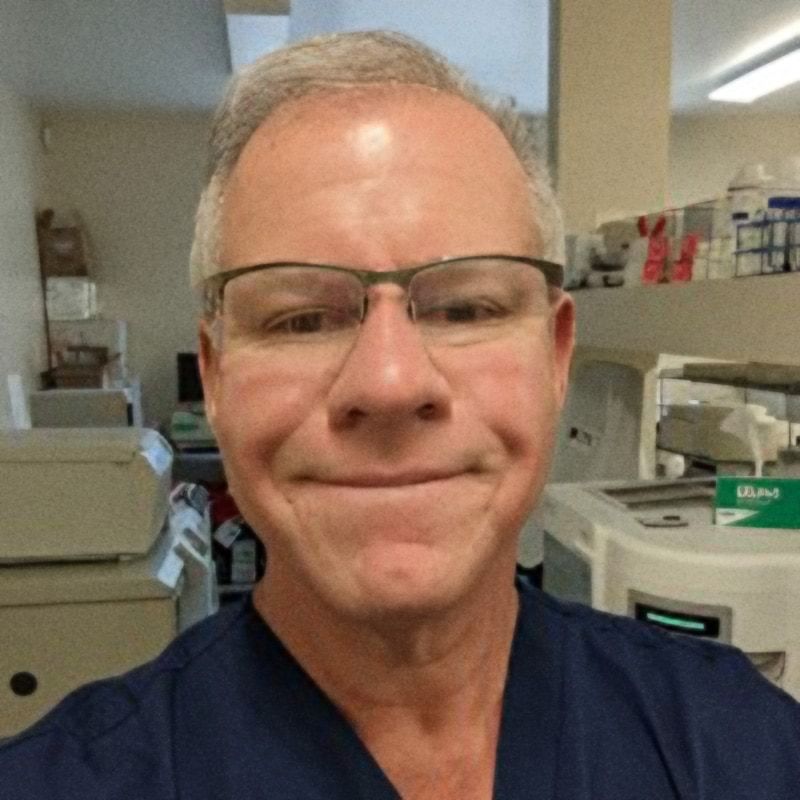 Chris Centeno, MD
is a specialist in regenerative medicine and the new field of Interventional Orthopedics. Centeno pioneered orthopedic stem cell procedures in 2005 and is responsible for a large amount of the published research on stem cell use for orthopedic applications.
View Profile
If you have questions or comments about this blog post, please email us at [email protected]
NOTE: This blog post provides general information to help the reader better understand regenerative medicine, musculoskeletal health, and related subjects. All content provided in this blog, website, or any linked materials, including text, graphics, images, patient profiles, outcomes, and information, are not intended and should not be considered or used as a substitute for medical advice, diagnosis, or treatment. Please always consult with a professional and certified healthcare provider to discuss if a treatment is right for you.