Why a Patient Who Decided to Undergo ACL Surgery is a Win…
If you read this blog, you know that we offer a ground breaking precise injection of stem cells to help heal ACL tears. We developed this procedure and are quite proud of it. However, you also know that we have learned which types of ACL tears respond and which are likely to fail. This week I told a young man's father that our procedure was very unlikely to help his son. He thanked me for that honesty. So why did I consider this a win?
Real Medical Procedures Have a Candidacy Evaluation Process
No matter what type of drug, procedure, injection, or surgery a doctor offers, he or she goes through a candidacy process. Either the doctor uses the published literature to make this decision or his or her own experience. The doctor has an ethical responsibility to tell you that you are or are not a good candidate. If you're not, and the down side risk is minimal or acceptable versus the possible benefit, you can still decide to proceed. If the doctor feels the risks outweigh the possible benefits, he or she can refuse to offer the procedure.
However, the funny thing about the crazy wild west of stem cells is that often times, no candidacy discussion occurs. Since stem cells are "magic", the doctor assumes everyone is a candidate. However, if our 12-year experience and extensive registry data have taught us anything, it's that not everyone will benefit from stem cells. Specifically, for certain conditions, there are patients who are very unlikely to respond.
Find a Regenexx Location Near You
77 clinic locations offering non-surgical Regenexx solutions for musculoskeletal pain.
Find a Location
ACL Tear Stem Cell Candidacy
Our ground breaking ACL injection procedure that we use to help ACL tears heal is not magic. Like any procedure, there are good candidates and there are patients who are clearly not candidates. Given that we have the world's largest data set on these patients, we can review in which patients the procedure was effective and which patients ultimately failed. So far, we have determined that the type of tear and the amount of displacement of the knee bones due to that injury are important factors in candidacy. Hence, we have used that data to create an online ACL Tear Stem Cell candidacy tool that's available only to Regenexx providers (see video below).
Why a Patient Who is Not a Candidate is a Win for Regenexx
I recently evaluated a young man who had a severe ACL tear with sports. His MRI, based on the type of tear and amount of offset, placed him in our poor candidate category. This is not a guarantee that the procedure wouldn't work, just an indication that the failure rates are much higher. I told he and his dad to wear his ACL brace for a months and then we would recheck another MRI to see if the tear had tried to heal on it's own. That MRI just came in yesterday and it didn't look any better than the first one, so I told his dad that it was highly unlikely that our ACL stem cell procedure would help. This is the e-mail I got back:
"Thanks Dr. Centeno. We really appreciate your help and honest approach on this. We are going to move ahead with a traditional ACL surgery.  Sherri will contact Vanessa to settle up  our account. Again, your help with this is much appreciated."
That e-mail made me feel good, even though this young man won't be getting a stem cell procedure. Why? Because knowing who will likely fail a procedure is the hallmark of a real medical procedure. Knowing when not to do something is as important in healing as knowing when it should be done.
The upshot? We're proud of the ACL stem cell procedure we invented. We're proud that we're dialing in who is a good versus a poor candidate. And I'm proud that like any medical procedure, identifying the patients that won't benefit is as important as identifying the ones who will benefit.
Learn about Regenexx procedures for knee conditions.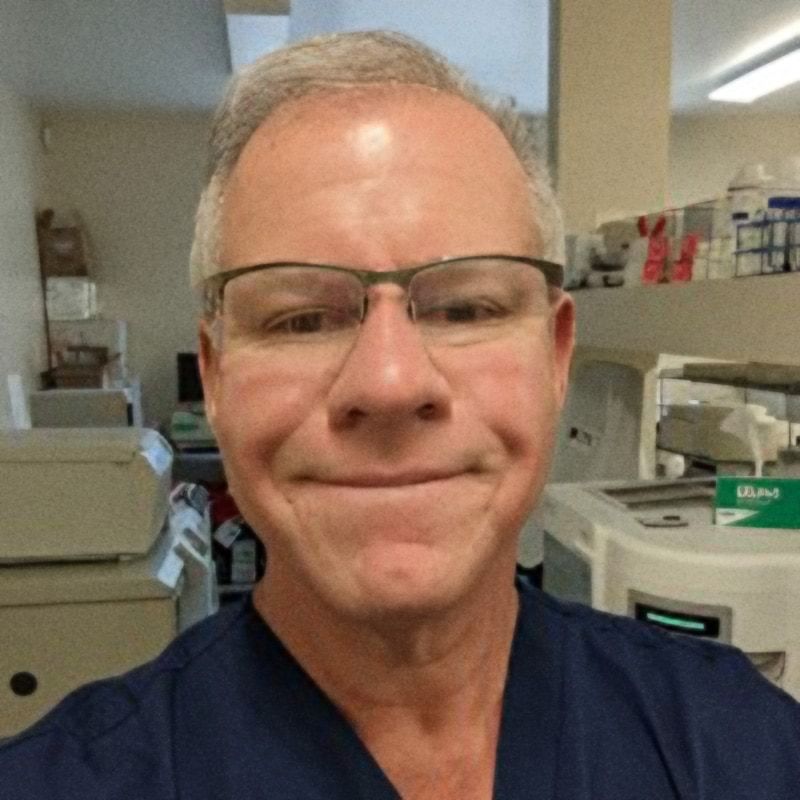 Chris Centeno, MD
is a specialist in regenerative medicine and the new field of Interventional Orthopedics. Centeno pioneered orthopedic stem cell procedures in 2005 and is responsible for a large amount of the published research on stem cell use for orthopedic applications.
View Profile
If you have questions or comments about this blog post, please email us at [email protected]
NOTE: This blog post provides general information to help the reader better understand regenerative medicine, musculoskeletal health, and related subjects. All content provided in this blog, website, or any linked materials, including text, graphics, images, patient profiles, outcomes, and information, are not intended and should not be considered or used as a substitute for medical advice, diagnosis, or treatment. Please always consult with a professional and certified healthcare provider to discuss if a treatment is right for you.