Regenative Labs: Is CoreText or ProText Covered by Medicare?
One of the crazier trends in the already completely out of control birth tissue/fake stem cell sales industry is the idea that Medicare now magically covers these products. Of course, none of this is remotely true and all of it comes with federal prison time, but that hasn't stopped many companies from making this claim. Hence, today we'll review the claims of a company called Regenative Labs who has jumped into that fray. Let's dig in.
Who Is Regenative Labs?
First, you need to note that the company has changed the term "regenerative" by dropping the "er". That initially threw me for a loop. They are based out of Pensacola Florida and as of today, they are listed as "Inactive" in a Tissue Establishment Registration look-up on FDA's website. Be that as it may, at some point, they submitted their free, 45-minute FDA registration to be able to process amniotic membrane and umbilical cords:
Learn More About Regenexx® Procedures
We do not sell, or share your information to third party vendors. By submitting the form you agree that you've read and consent to our
Privacy Policy
.
Coretext and Protext
These are the products that Regenative Labs produces that are made from Wharton's jelly, which is the stuff that gives the umbilical cord structure. For Protext we find this explanation on the company's website:
First, here we have a claim that Protext has mesenchymal stem cells (MSCs). We'll discuss that below, but based on the existing published and presented literature, that claim is false. Then we have a statement that MSCs isolated from umbilical cords have been shown to be more effective than those isolated from adults. This suggests that some clinical study has been performed comparing these two. Is that statement true? Not as far as I can tell. There is a study comparing the two in knee cartilage repair where bone marrow MSCs and umbilical cord-derived performed identically (1). However, please note that the umbilical cord stem cell type used in this study was NOT the same thing as a Wharton's Jelly product with no live stem cells. Meaning using a Korean cell therapy product that was cultured in a lab is not the same as the stuff that Regenative sells.
Selling a Wharton's Jelly Product
The company's website is interesting. While in some areas, like many birth tissue vendors, it tries to stay on the regulatory "up and up" by not talking about selling mesenchymal stem cells, we have the above reference to stem cells and then we see a treatment testimonial by an ex-football player and ex-fighter:
For a tissue company, both of these are HUGE FDA "no-nos". Why? because once you begin to make claims that you're selling stem cells or treatment claims you move your allogeneic product from a simple registered tissue that needs no FDA approval to a drug that now requires years of clinical trials. Does this product have any FDA clinical trials showing that it works? Nope. Does it have any clinical trials at all showing that it works? NO.
A Colleague Forwards Me an Email
A very knowledgeable colleague sent me an email yesterday morning that was from a sales rep for Regenative Labs. There were many attachments, but this press release caught my eye:
"Regenative Labs Receives First National Medicare/Medicaid Insurance Reimbursement Approval for Wharton's Jelly Allografts
New authorization and Q code from CMS for insurance to cover Wharton's jelly allograft treatments means good news for patients with chronic pain"
Based on this, my colleague thought that Regenative Labs may have gotten Medicare reimbursement to use its Wharton's Jelly products to treat chronic pain. That would be a reasonable interpretation of the press release. Is that true?
A Q-Code
A Q-code is a way for a tissue manufacturer to allow a physician to get reimbursement for a product if it's used in a way where Medicare approves its use. So for example, amniotic membrane has been used for many years in ophthalmology to cover corneal defects or in neurosurgery to repair a damaged Dura. Hence, if the product were to be used in one of those Medicare-covered applications, the Q-code would allow the surgeon or hospital to get reimbursed for the cost of the product. However, using the product for a non-covered application is a serious problem.
How to End Up in Federal Prison
The only Medicare-covered applications for birth tissue products are skin wound healing and the applications I discussed above. Hence, if you tried to use this stuff to treat back pain or knee arthritis, while Medicare would likely pay the claim, once a "Reimbursement Contractor" found your error, you would be threatened with 10-years of prison time per bill submitted or a repayment plan for the money that Medicare paid you.
Couldn't you use it to treat pain if you called Medicare and got approval? We did that yesterday. What we found out is that there are no diagnosis codes nor conditions linked to this specific Q code (Q4245). Hence, while Regenative got approval from Medicare for the creation of the code, that and a nickel will get you a cup of coffee. At least with the Q codes that amniotic vendors have you can bill for chronic wound care, as that's a covered indication. For this one, trying to bill it with a knee arthritis code will kick this out of the Medicare system.
Can't I bill the Q-codes to Medicare if I'm using amniotic tissue to treat chronic pain instead of Wharton's Jelly? Well, that's also a stickey wicket. Amniotic tissue is not approved for the treatment of things like arthritis, so while you could confuse some poor soul on the phone that knee arthritis was a "wound" and maybe get a "pre-auth" number, you will still have the problem of a federal contractor that gets a piece of every Medicare dollar they recover. Hence, in this case, once they discovered that you used amniotic membrane or fluid to treat knee arthritis, those dollars and a whole lot more (once you hire an attorney to defend yourself) will be coming out of your hide.
An MSC Claim by The Sales Rep
I called the sales rep's number listed on the email and got Max, a former Xerox employee. Yep, I'm not making that up, Max's last job, prior to becoming a sales rep for Regenative Labs was for Xerox. I have to admit that I feel bad for Max. He clearly had little sense of which end was up and was simply reiterating or paraphrasing things told to him by his boss.
This is what Max had sent my colleague:
"Our Wharton's Jelly tissue products has shown to have higher concentrations of growth factors, peptides, hyaluronic acid and mesenchymal stem cells compared to PRP, along with being less invasive and more effective than bone marrow aspirate and lipoaspiration, our products have been highly effective for treating patients with chronic joint pain."
So let's break this down. Here Max is stating that he is selling a product that contains mesenchymal stem cells. The website says the same. Do Wharton's Jelly Products Contain MSCs? NO. Please see my video below:
Max also tells us that his Wharton's Jelly product is more effective than bone marrow aspirate and lipoaspiration and highly effective for treating patients with chronic joint pain. Is any of this true? Nope. There is not a single study that has compared this product against bone marrow concentrate or lipoaspirate (micro-fragmented fat or Mfat). In fact, Max couldn't reference a single clinical study using his product.
I then asked if I could use these products to treat osteoarthritis and get reimbursed from Medicare using the new Q code, he stated yes. In fact, I asked that question several different times and in different ways. After the third question, Max got a bit antsy and asked me if that sounded right. I told him it only sounded right if you wanted to end up in federal prison.
I also asked Max if he had lab testing showing that his product had mesenchymal stem cells. He said yes, from Rooster Bio. This is a lab that does do sophisticated testing. When I pressed the issue, he admitted that the product that was sent to Roster Bio was not the same as the Regenative products. I then reached out to the management of Rooster Bio who had never heard of Regenative labs and they assured me that they would get their attorney involved.
Recent FDA Actions
The FDA has been sending Warning and Untitled letters to birth tissue vendors claiming to be selling stem cell products or who are making treatment claims or both. Regenative Labs, in my opinion, is right in the sweet spot ripe for FDA action. Meaning every picadillo that has been leading those FDA actions I found either at the Regenative website or in their marketing collateral.
The upshot? You can't legally get reimbursed by Medicare for using an amniotic or Wharton's jelly product to treat pain. You may get someone to say yes on the phone or they may pay the claim, but armies of people have been hired by Medicare to get incorrect Medicare payments back from doctors. That experience, from what I understand from colleagues, is a nasty and harrowing one. In the meantime, based on available data, there is no such thing as a Wharton's Jelly product containing viable and functional mesenchymal stem cells, despite the claims of Regenative Labs and others.
______________________________________________
(1) Ryu DJ, Jeon YS, Park JS, Bae GC, Kim JS, Kim MK. Comparison of Bone Marrow Aspirate Concentrate and Allogenic Human Umbilical Cord Blood Derived Mesenchymal Stem Cell Implantation on Chondral Defect of Knee: Assessment of Clinical and Magnetic Resonance Imaging Outcomes at 2-Year Follow-Up. Cell Transplant. 2020;29:963689720943581. doi:10.1177/0963689720943581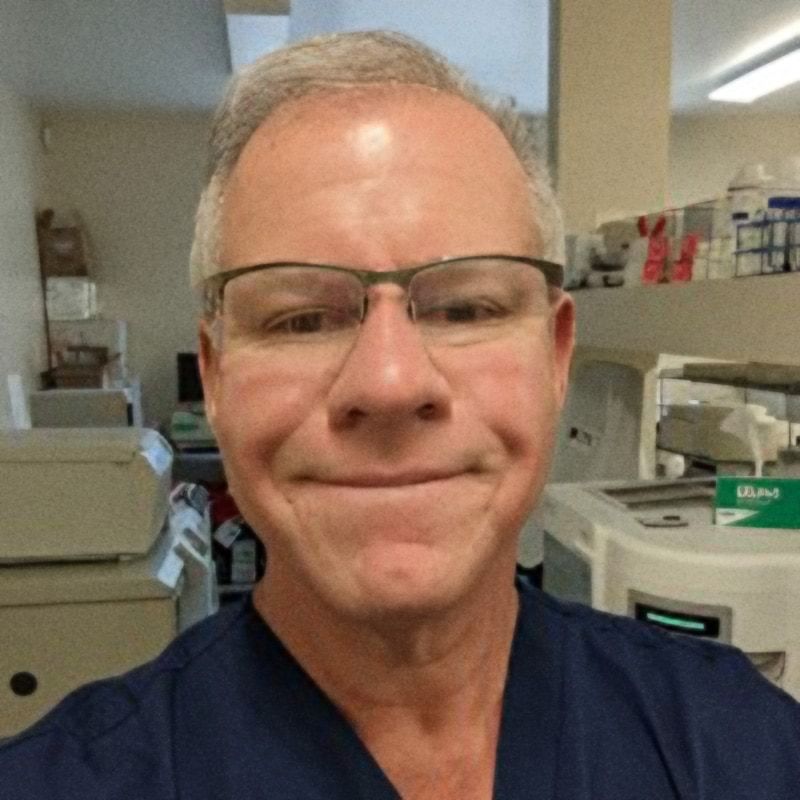 Chris Centeno, MD
is a specialist in regenerative medicine and the new field of Interventional Orthopedics. Centeno pioneered orthopedic stem cell procedures in 2005 and is responsible for a large amount of the published research on stem cell use for orthopedic applications.
View Profile
If you have questions or comments about this blog post, please email us at [email protected]
NOTE: This blog post provides general information to help the reader better understand regenerative medicine, musculoskeletal health, and related subjects. All content provided in this blog, website, or any linked materials, including text, graphics, images, patient profiles, outcomes, and information, are not intended and should not be considered or used as a substitute for medical advice, diagnosis, or treatment. Please always consult with a professional and certified healthcare provider to discuss if a treatment is right for you.