Regenexx Publishes Three More Scientific Papers…
Regenexx has published more clinical research on more orthopedic patients treated with stem cells than any other clinic system or academic medical center worldwide. We continue to work on various research papers and have submitted three for publication these past few months. We have also just had three new articles published, on top of the three that we just submitted. Let's go over these this morning.
Regenexx Research
There is no stem cell or regenerative medicine clinic on earth that does research like Regenexx. For example, the last time we measured (in April of 2016), our published peer-reviewed research made up 51% of the world's published clinical studies on orthopedic stem cell use (based on n of published patient results). If you haven't had a chance to peruse our research page, you should do that now.
Find a Regenexx Location Near You
77 clinic locations offering non-surgical Regenexx solutions for musculoskeletal pain.
Find a Location
The Three New Papers
The three new papers cover the topics of stem-cell-treated bulging discs, the field of interventional orthopedics, and bone marrow aspiration. Our small case series is on using specially cultured stem cell injections to treat disc bulges that would usually require surgery. This study came out of an investigation sponsored by the company that acquired the rights to our disc-therapy technology. They sponsored a small number of patients who were willing to come back to our Colorado office for a complete battery of exams and tests. The research documents that the procedure was safe in these patients and helped many of them reduce pain and increase function as well as reduce disc-bulge size.
The next paper is a call to action for physicians trained to inject the spine to learn how to use stem cells and PRP to treat other orthopedic problems and save patients from invasive surgery. It's a review of all of our progress in inventing a new medical specialty: interventional orthopedics. It also introduces doctors to the core concepts of the specialty and some of the work we've pioneered.
Finally, the last paper is a tutorial for physicians to learn how to master a bone marrow aspiration (BMA); the procedure that harvests the stem cells. It goes over the science behind the procedure, how to maximize the yield of stem cells, and a step by step of a best practice BMA. Of course, learning the procedure also requires a hands-on course, but this paper is a good start. I was asked to help write this article by our Regenexx Washington, DC, metro physician, Mayo Friedlis, MD.
What's Coming Down the Pike?
We have three papers that have been submitted this month and late last year. These include a large registry-based experience and comparison trial of our high-dose platelet lysate used to treat low-back radiculopathy. There is also a much bigger case series of culture expanded stem cells used to treat disc bulges (much larger than the work described above). Finally, there's an expanded case series of before and after MRIs of ACL tears treated with precise stem cell injections. All three of these studies should hopefully get published the first or second quarter of this year. Sometimes the peer review process is short, and other times it's long, so you just never know.
Join us for a free Regenexx webinar.
What's in Process?
We have many research papers that we're working on right now that should be submitted to peer review in the next few months. These include our Chicago knee osteoarthritis randomized controlled trial, a large study (several thousand patients) of the risks of stem cell injection for knee arthritis versus knee replacement, and small pilot study on how a platelet-poor plasma lavage impacts the chemical environment of the knee. There are also a few others in the data collection stage, including the outcomes from our registry for ankle and hand arthritis patients.
The upshot? At Regenexx, we continue to spend gobs of money and resources on publishing our data and defining the field of interventional orthopedics. Why do this when most other clinics don't seem to care? Because somebody has to do it, and we believe that studying how best to improve our patients' outcomes is the only ethical thing to do when a field has much to learn.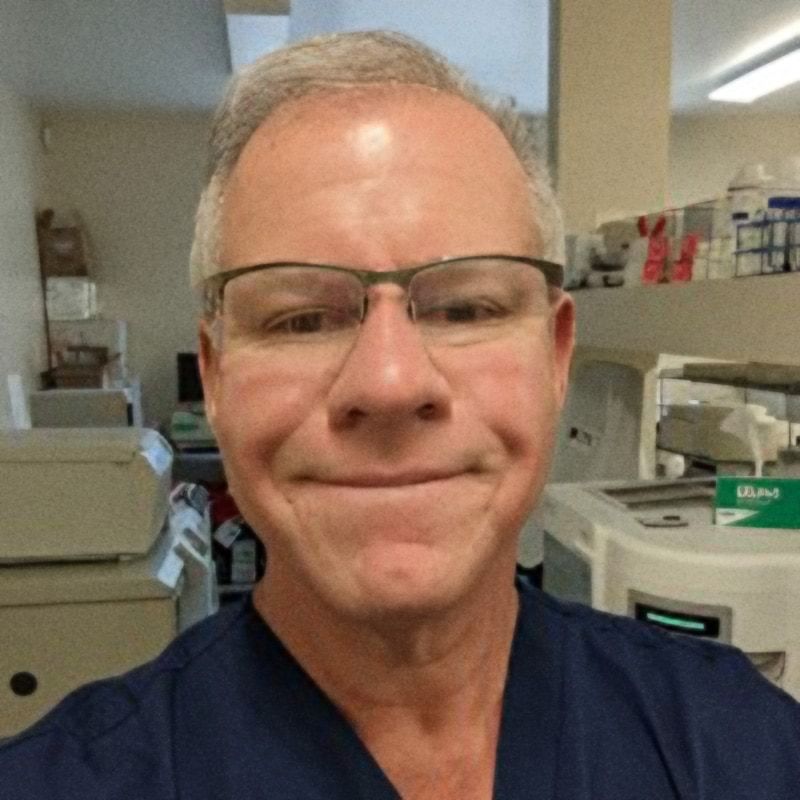 Chris Centeno, MD
is a specialist in regenerative medicine and the new field of Interventional Orthopedics. Centeno pioneered orthopedic stem cell procedures in 2005 and is responsible for a large amount of the published research on stem cell use for orthopedic applications.
View Profile
If you have questions or comments about this blog post, please email us at [email protected]
NOTE: This blog post provides general information to help the reader better understand regenerative medicine, musculoskeletal health, and related subjects. All content provided in this blog, website, or any linked materials, including text, graphics, images, patient profiles, outcomes, and information, are not intended and should not be considered or used as a substitute for medical advice, diagnosis, or treatment. Please always consult with a professional and certified healthcare provider to discuss if a treatment is right for you.