Stem Sells and Fake Scientific Articles: You Just Can't Make This Stuff Up!
This week a colleague showed me a small poster-sized mailer that was sent to his medical office, which is above. Yes, that really says "Stem Sells." Let's dig in…
Marketing Medical Weight Loss, Financial Planners, Massage, and Stem Sells
Where did this mailer come from? The company is called Superior Marketing, and their website (above) main page is shown. So right there up front is the flyer that was sent to my physician colleague. What does this company do? It specializes in medical marketing. I don't think that there is any reason to dig further into this specific company, but rather use them as an example to discuss a bigger issue.
Learn More About Regenexx® Procedures
We do not sell, or share your information to third party vendors. By submitting the form you agree that you've read and consent to our
Privacy Policy
.
Moving from Medical Weight Loss to Real Medical Procedures
As I have discussed many times, the thing that's so dangerous about chiropractors getting involved in stem cell treatments is the vastly different level of medical expertise and surveillance required to maximize outcomes and minimize complications. These alternative-medicine practices have traditionally added medical services, such as medical weight loss. Obviously, given that weight loss programs are sold via books, videos, and online without any medical involvement, the risk of bad results is very minimal. So when a chiropractic or other alternative-health clinic adds these services, not much can happen. Compare and contrast that to the four legal cases on which I am an expert for the plaintiffs in Texas. Here, we had a chiropractor who paid a spinal interventionalist to inject Liveyon umbilical cord blood into the spines of four patients he sold on "stem cell" therapy. That ended up causing four patients to get sepsis and end up in the intensive care unit (ICU) and required multiple surgical procedures. None will ever be the same.
Delving deeper into this topic, what would a chiropractor know about either maximizing stem cell treatment outcome or minimizing risk? In this case, there was no clinical data showing that injecting umbilical cord blood into these spines would help these patients. Given that these products don't contain live and functional stem cells (see the video of Lisa Fortier from Cornell below), there was also a fraud component because these patients all believed they were getting stem cell therapy, or it's unlikely they would have ever signed up for the treatment. Finally, the chiropractor sold the therapies to the patients and then directed where the umbilical cord blood would be placed without any advanced knowledge of the possible negative complications of injecting this product into these spaces. In fact, how could he know what the implications of these procedures could be without ever having injected a spine himself?
Marketing Stem Sells
If it's the fire itself (lack of knowledge in this case) that causes harm in the chiropractic stem cell blaze, the fuel for that fire is aggressive marketing. So when these marketing companies that are used to selling low-risk treatments, like medical weight loss, or even mortgage refinancing get involved, they become enablers of the problem and the harm. In many ways, they are indirectly responsible for that harm.
More Sales Scams on LinkedIn
Just yesterday, this showed up in my LinkedIn mailbox:
Legal Implications?
So how do we get rid of this stuff? I suspect that in the case of medical-marketing companies, it will be more the FTC than the FDA. However, from my research, it's not clear who would be targeted. The medical-marketing company or the provider paying the company? My guess is that it will be the medical provider who ends up getting fined and sued.
The upshot? As physicians who are trying to do this work responsibly, we should all be concerned about poster mailers being sent to physicians that say "Stem Sells." A bigger issue is that these marketing companies are the enablers of rampant consumer fraud. Hence, if you're a physician and you get contacted by one of these firms, please DO NOT ENGAGE.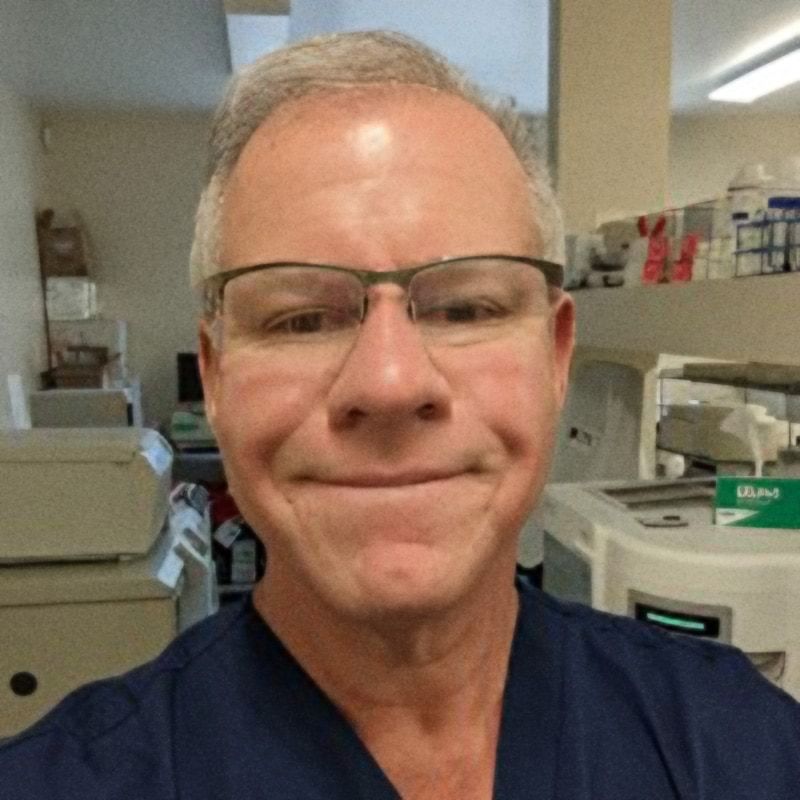 Chris Centeno, MD
is a specialist in regenerative medicine and the new field of Interventional Orthopedics. Centeno pioneered orthopedic stem cell procedures in 2005 and is responsible for a large amount of the published research on stem cell use for orthopedic applications.
View Profile
If you have questions or comments about this blog post, please email us at [email protected]
NOTE: This blog post provides general information to help the reader better understand regenerative medicine, musculoskeletal health, and related subjects. All content provided in this blog, website, or any linked materials, including text, graphics, images, patient profiles, outcomes, and information, are not intended and should not be considered or used as a substitute for medical advice, diagnosis, or treatment. Please always consult with a professional and certified healthcare provider to discuss if a treatment is right for you.