Women in The Tour de France and Interventional Orthobiologics
Dr. Hyzy in our Regenexx HQ in Colorado recently got an email from an aging athlete who returned to ride the Tour de France after riding it in the 80s. I didn't know much about the history of women in the Tour and this was an inspiring story, so I thought I would write about it. Let's dig in.
Women in the Tour de France
The Tour de France is the world's most grueling cycling race. It's 23 days, 18 stages, and 1,080 kilometers, but even that doesn't tell the whole story. For example, there are parts of the course that can reach a 15+% grade in the Alps and three men have died while competing. 
When I first saw the email from Dr. Hyzy's female patient who had just completed the Tour de France, I was thrown as I had only ever seen men in the Tour. However, I'm glad I researched this subject this morning, as the history of the "uphill climb" is inspiring.
A one-off women's stage race across France was first organized in 1955. Then from 1984-1989, a full women's Tour de France was staged which was called "Tour de France Feminin". The women rode the same course as the men with many male cycling experts at the time stating that the women would not make it to the finish line without one casualty. The women proved them all wrong.
Despite the excitement, the women's event had a hard time maintaining interest from sponsors and TV, and the successor races, which were usually only part of the men's course, died out in 2009. In 2013, several female cyclists formed an activist group called Le Tour Entier ("The Whole Tour") and got 100,000 signatures and significant media coverage. ASO (the organizers of the Tour) decided to cave to pressure in 2014 and organized women's races, but again only on parts of the Tour course. In June of 2021, ASO announced it would launch a new stage race called, Tour de France Femmes, an 8-day race (again, not the whole course). The goal was to get sponsors and make the race financially sustainable so that it would still exist in 100 years with all of the same rules and conventions of the men's Tour. So far that race has been successful, with the largest purse in women's cycling at 250,000 euros. However, even in 2022, women's cycling hasn't reached the place it held briefly in the late 80s, with women completing the whole tour.
Find a Regenexx Location Near You
82 clinic locations offering non-surgical Regenexx solutions for musculoskeletal pain.
Find a Location
An Email from Someone who Made Women's Cycling History
Marilyn is a patient of Dr. Hyzy of our Colorado Regenexx HQ site. She recently sent this to Dr. Hyzy: 
"Indeed the Tour de France is an epic event, but being able to ride some of the difficult mountain stages like La Planches des Belle Filles without any hint of a past hip problem was even more amazing to me. (We weren't prepared gear wise for the incredible pitches of 16% on the climb yet the hip held steady. We'll have to go back with more gears!)
There were some additional interviews with film crews out of Australia and the UK for documentaries about the Tour de France of the 1980's. I was able to reunite with a group of women who did the TdF 1984-1989.
The absolute best part of the trip was to ride again on the French roads with friends. Dr Hyzy and Centeno-Schultz is the reason I could do this. I am so grateful to have you on my team.
Merci boucoup,
Marilyn"
As you see, Marilyn was one of those brave women in the 80s who bucked convention and rode the whole tour. She returned to reunite with old friends and competitors and will be featured in a documentary called "Uphill Climb" about these women who broke the mold.
Marilyn's Knees and Back/Hips
How do you get a 62-year-old with back, hip, and knee pain back to ride portions of the world's most grueling cycling race? Marilyn has been a patient of Dr. Hyzy at our Colorado HQ site for the last 4 years and it's a testament to her amazing determination and our technology and procedures that she was able to achieve her dream to again ride this course.
One of the big differences in how Regenexx approaches interventional orthobiologics is the detailed whole-body approach we use. For example, when Dr. Hyzy first evaluated Marilyn in October of 2018, he diagnosed:
Moderate knee arthritis on both sides with ligament instability
Tendinopathy of various knee tendons
Low back facet arthritis
SI joint instability with sciatica
Right ankle instability
Not exactly someone who could take on riding the Tour de France. However, she had these areas treated with a combination of bone marrow concentrate (BMC) containing her own stem cells and platelet-based spine and SI joint injections. In 2021 she presented with hip pain that was worsening and an MRI showed moderate hip arthritis that Dr. Hyzy again treated using BMC injections into her joint and bone. The remarkable results are described above by Marilyn.
The upshot? As the father of a daughter who has benefitted from the bravery of the countless women who came before her and who pushed that rock uphill, I want to say a personal thanks to Marilyn and the other women of the 1980s women's tour. I'm also so thankful that Dr. Hyzy could use the Regenexx technologies and expertise to get her back in shape to ride this race again. In a way, that's what we do at Regenexx, help countless aging athletes attain their dream by continuing to do what they love!
Join us for a free Regenexx webinar.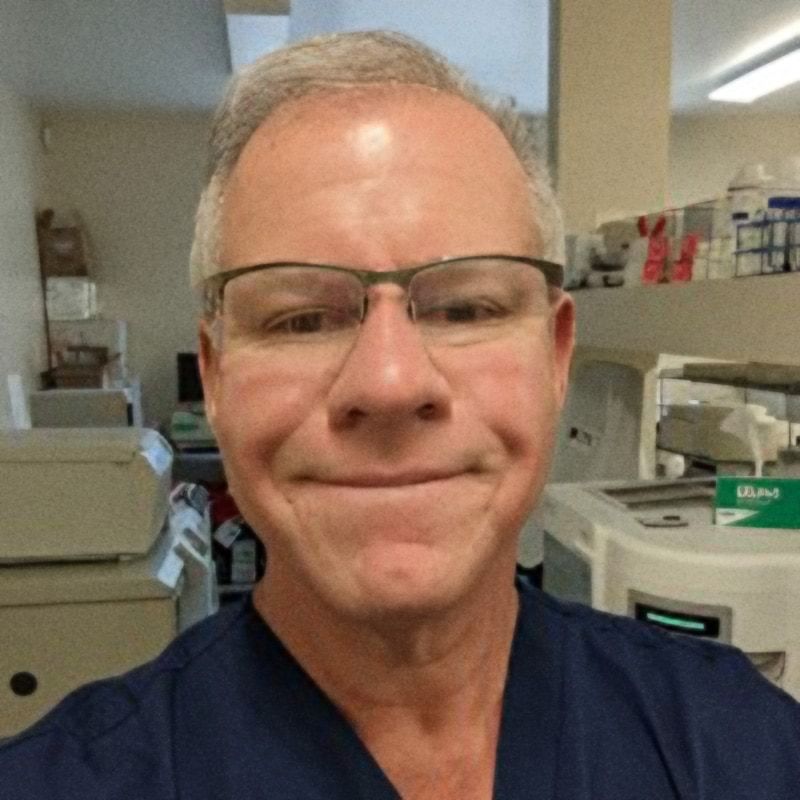 Chris Centeno, MD
is a specialist in regenerative medicine and the new field of Interventional Orthopedics. Centeno pioneered orthopedic stem cell procedures in 2005 and is responsible for a large amount of the published research on stem cell use for orthopedic applications.
View Profile
If you have questions or comments about this blog post, please email us at [email protected]
NOTE: This blog post provides general information to help the reader better understand regenerative medicine, musculoskeletal health, and related subjects. All content provided in this blog, website, or any linked materials, including text, graphics, images, patient profiles, outcomes, and information, are not intended and should not be considered or used as a substitute for medical advice, diagnosis, or treatment. Please always consult with a professional and certified healthcare provider to discuss if a treatment is right for you.