Your Own Cells Are a Drug You May Lose the Right to Use
This next few decades in medical breakthroughs will be an interesting competition between expensive drugs and inexpensive cells taken from the patient's body. In some ways, this battle will define how we as a society deal with healthcare costs, regulation, and affordability in the 21st century. Regrettably, the powers that be here in the early part of the century are doing a great job of keeping cheaper and safer cells from patients, in favor of more expensive and often more side-effect laden drugs. What's finally decided in key FDA hearings this year will impact every American's healthcare bill for the foreseeable future.
The Regulatory Morass That Got Us Here…
Many years ago in the late 1990s, a morality play unfolded that would impact 21st century healthcare and nobody noticed. Basically, the FDA held public hearings to define how cells would be regulated. At the time, the idea was that one day in the not too distant future, stem cells would replace drugs as effective treatment for many chronic diseases. The FDA felt these cells needed to be regulated like drugs, while pretty much everyone else thought that this wasn't needed. If you want to get the tenor of the meetings, you only need to look as far as the letter to the FDA sent by the ASCO in 1998, representing the world's largest professional organization of cancer doctors:
"ASCO objects in the strongest terms to FDA's proposed regulation of stem cell transplants. This misguided proposal is unnecessary, would jeopardize the proper treatment of cancer patients and impede the development of new therapies, would substantially increase the cost of stem cell transplants, and exceeds FDA's legal authority. The proposed approach should not be adopted."
Despite this vigorous opposition, the FDA decided to regulate cells just like drugs. By 2006, it extended that reach to also include, under certain circumstances, the cells in your body! Prior to that, their cells=drugs regulations had only applied to cells that were mass manufactured like drugs.
Why All of this Came to Be…
Do we need expensive and side effect laden drugs or do we want to use the cells in our own body to heal ourselves? The FDA has spoken about what it wants, but the American people largely don't understand what's happening. A recent study on a new drug to treat the horrible disease of osteonecrosis will help you understand the problem that the FDA caused in the late 90s and that it is still pursuing today.
The new drug above is an artificial form of a naturally occurring growth factor–a chemical that causes cells to grow. The issue is that thus far, these artificial growth factors have had an awful track record. One that's on the market right now called BMP is being used by spine surgeons to promote low back fusion. It has horrendous side effects because the drug company, to improve bone growth rates and help guarantee an FDA approval based on efficacy, increased the dose thousands of times over what your body uses naturally to heal bones. This has caused many patients to have bone growing where it shouldn't be, along with increased cancer rates. Finally, even after the manipulation of the dose, the BMP product isn't even as effective as using your own bone marrow stem cells to help fuse bones.
In this new study, the new growth factor drug in a Japanese phase 1 clinical trial helped osteonecrosis patients avoid hip replacement surgery. At first glance, that would seem to be a modern miracle, as osteonecrosis is a disease where the bone dies. However, the patient's own bone marrow stem cells have shown since the late 90s that they can do the same thing. In addition, they can do this much more cost effectively and with far fewer possible side effects. So why are we seeing this new clinical trial starting for a drug that's not needed?
The new drug will be able to be mass produced and distributed like any blockbuster pharma concoction. However, given the price of existing growth factor drugs, it will cost 10-100 times more than using your own stem cells. Given that choice, most insurance companies would vote with their wallets and pay for your stem cells versus the new hyper-expensive and likely more side-effect laden new drug. This is why if you're a pharma company executive, the FDA's march to turn your cells into drugs is fantastic. It gets rid of the cheaper competition, forcing consumers to purchase the expensive drug. Who cares if that drug has a few more side effects? After all, it will just be part of a class action suit at some point down the road, that will pay out only a fraction of the billions in sales.
Even the New Rules Weren't Enough…
When the FDA began pushing for the cells in your body to be drugs, the ultimate expression of government control over our bodies, the focus was on cells that were more heavily processed. For example, ones that were cultured in a lab to grow more cells. While we've seen some definite advantages to using this type of therapy for certain types of medical conditions, it turns out that a good number of orthopedic and other conditions respond well to cells that are less processed. So while the initial FDA guidelines were made to get rid of the competition, they wouldn't preclude this type–what the agency has termed "minimally manipulated". So what to do? Change the rules of the road once again!
This April the FDA will hold hearings to finalize these new rules, which has a curious loophole to allow the agency to name just about any cell in in your body, under any condition, a drug. This is called the homologous use rule, which means that the cell must perform in the body the same function that it performs in the therapy. While at first blush this sounds reasonable, how it's being interpreted is draconian. For example, the FDA has stated in it's draft guidance that if a doctor treats a breast cancer patient who needs reconstruction, and takes cells from fat from another part of the body to replace the lost breast tissue, this is an illegal drug manufacture event! Why? The FDA claims that the only function of the breast that it will recognize under homologous use is lactation!
The good news is that the word on the street is that the FDA has been overwhelmed by the sheer volume of angry speakers who have registered for its April hearing on the new rules. The bad news is that unless tens of thousands of angry patients and media outlets get involved now, just like the in late 1990s, the FDA will just finalize its two decade march to block the cheaper and more common sense competition of using your body's own natural resources to heal what ails you.
What are the Implications?
What happens if the FDA is successful? The example above gives a motive and reasoning why the efforts have become more and more non-intuitive. There are countless drug plays under FDA review that will potentially earn billions of dollars, but likely won't perform any better in clinical trials than using your own cells. At a time when the nation is struggling to pay for healthcare, getting rid of cheaper and safer alternatives is ill advised.
Even if these new rules go through, the FDA still has another glaring problem to handle, which is PRP. Platelet Rich Plasma has turned out to be an effective treatment for everything from mild arthritis to severe tendinopathy. These conditions are also targets for new drugs that could net pharma more billions. Hence, there is only one logical conclusion. PRP is also on the radar, once your own stem cells are taken out of the equation.
The upshot? Take action now to preserve your right to use your own tissue as part of a medical procedure! This is it, the final chapter in a regulatory land grab that began more than twenty years ago. Below are some ways you can take action as a patient or a concerned physician.
Here's a link to a great story by ANH on this topic. 
The Alliance for Natural Health has built a "Take Action Page", click the button below to make your voice heard!
[button link="http://www.anh-usa.org/action-alert-fda-regulates-your-cells/" color="custom" size="large" type="flat" shape="square" target="_blank" title="Make Your Voice Heard" gradient_colors="#ffeab0″ gradient_hover_colors="#ffeab0″ accent_color="#dd3333″ accent_hover_color="#dd5454″ bevel_color="#ffffff" border_width="3px" shadow="" icon="" icon_divider="yes" icon_position="left" modal="" animation_type="0″ animation_direction="down" animation_speed="0.1″ alignment="center" class="" id=""]CLICK HERE TO MAKE YOUR VOICE HEARD![/button]
Find a Regenexx Location Near You
76 clinic locations offering non-surgical Regenexx solutions for musculoskeletal pain.
Find a Location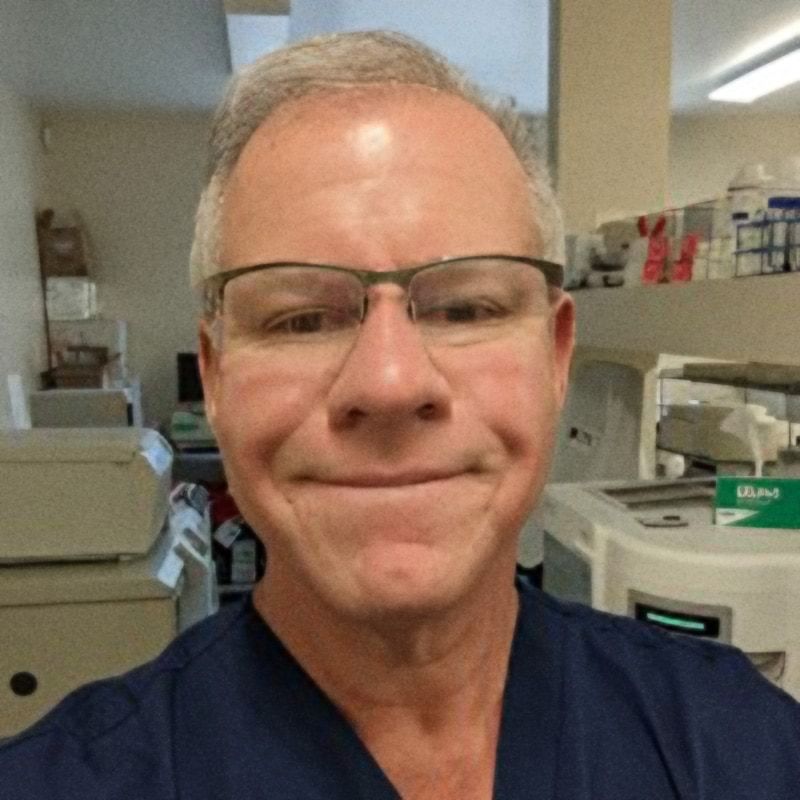 Chris Centeno, MD
is a specialist in regenerative medicine and the new field of Interventional Orthopedics. Centeno pioneered orthopedic stem cell procedures in 2005 and is responsible for a large amount of the published research on stem cell use for orthopedic applications.
View Profile
If you have questions or comments about this blog post, please email us at info@regenexx.com
NOTE: This blog post provides general information to help the reader better understand regenerative medicine, musculoskeletal health, and related subjects. All content provided in this blog, website, or any linked materials, including text, graphics, images, patient profiles, outcomes, and information, are not intended and should not be considered or used as a substitute for medical advice, diagnosis, or treatment. Please always consult with a professional and certified healthcare provider to discuss if a treatment is right for you.