Study: ACL Surgery Return to Play Shortens NBA Careers…Is There A Better Way?
Anterior cruciate ligament reconstruction (ACLR) surgery to treat a torn ACL has become the most popular sports-medicine procedure in America, largely because we commonly see our athletic heroes getting the procedure. However, what does the reality of ACL surgery return to play actually look like? I questioned why we were still doing ACL surgery in NBA players, on this blog, in 2013, and now another study confirms my concerns. In this new study that looked at ACL surgery in professional basketball players, it's clear that many of the players do return to play; however, they're never really the same.
ACL Surgery Return to Play Is Career Shortening For NBA Players
In the new study looking at ACL surgery return to play, 86% did return to play, but they played two years less than players who never had the surgery, and more of the players who'd had ACL surgery left the game over time. NBA players who had ACL surgery also started in and played in 15 and 17 fewer games than controls and scored fewer points. On average, over their careers, NBA athletes played in 22 fewer games per season! The study concluded, "There is a high rate of return to sport in the NBA following ACL reconstruction, although playing time, games played, player efficiency ratings and career lengths are significantly impacted in the post-operative period."
You may not be an NBA player and may not train to that level; however, if you have an ACL sports injury, this study can help you form realistic expectations regarding the outcome of ACLR surgery and ACL surgery return to play. While some return to athletics is possible, it is unlikely you will achieve "elite levels of athletic performance." Could this be due to the fact that ACL surgery changes biomechanics, proprioception, muscle strength, and so on? Is there a better way?
Find a Regenexx Location Near You
87 clinic locations offering non-surgical Regenexx solutions for musculoskeletal pain.
Find a Location
PRP or Stem Cell Treatments May be the Answer for ACL Injuries
The biggest concern we see in professional athletes who have an ACL injury is the protractedly long ACL surgery return to play issue. Athletes simply don't have the many months it takes to recover from surgery. Most athletes don't get back to the game before six months, and at that point they're lucky to be at 50% of where they were before the injury. It doesn't have to be this way. You can use your own stem cells to help heal the ligament. Let me explain.
The common lore is that ACL ligament tears don't heal, but recent advances in stem cell technology have shown MRI evidence of ligaments that weren't supposed to heal looking more like normal ligaments after a precise stem cell injection.  As the interventional orthopedics group that pioneered this technique, we've also had extensive experience with return to play, which for a stem-cell-injected ACL seems to be faster than a surgery. The biggest difference is at the end of the day, the fact that your muscles don't atrophy means that you can return to the game and get back on the court sooner.
To compare the rehab and post care for ACL surgery and ACL PRP or stem cell injections, check out the comparison below (click on image to see it bigger).
Our clinical experience with injecting advanced biologics like specialized platelet rich plasma (PRP) and stem cells into ACLs for sports injuries has been good. In addition we have treated many professional athletes over the years. These athletes choose PRP and stem cell treatments because they don't have the time to spend many months recovering from ACL surgery, and they need to know when they do recover that they can still perform at the top of their game. Watch the video below for a quick tour of our Colorado facility where for over a decade we've been treating professional athletes with stem cells and other regenerative injections using precise interventional orthopedics to help them avoid big down time.
Don't Take It from Us—Listen to One of Our Professional Athletes
Two-time Super Bowl champ Jarvis Green tells his story of pain and struggle following surgery, and his return to form following a Regenexx stem cell procedure:
The upshot? Athletes, professional or otherwise, simply don't have the time to wait out a lengthy ACL surgery return to play, and the new study showing the shortened career time following this surgery is just another long nail in the ACL-surgery coffin. PRP or stem cell treatments should be considered before surgery for ACL injuries because you can never undo an ACL surgery or reclaim the career time you lose because of it.
Learn about Regenexx procedures for ACL conditions.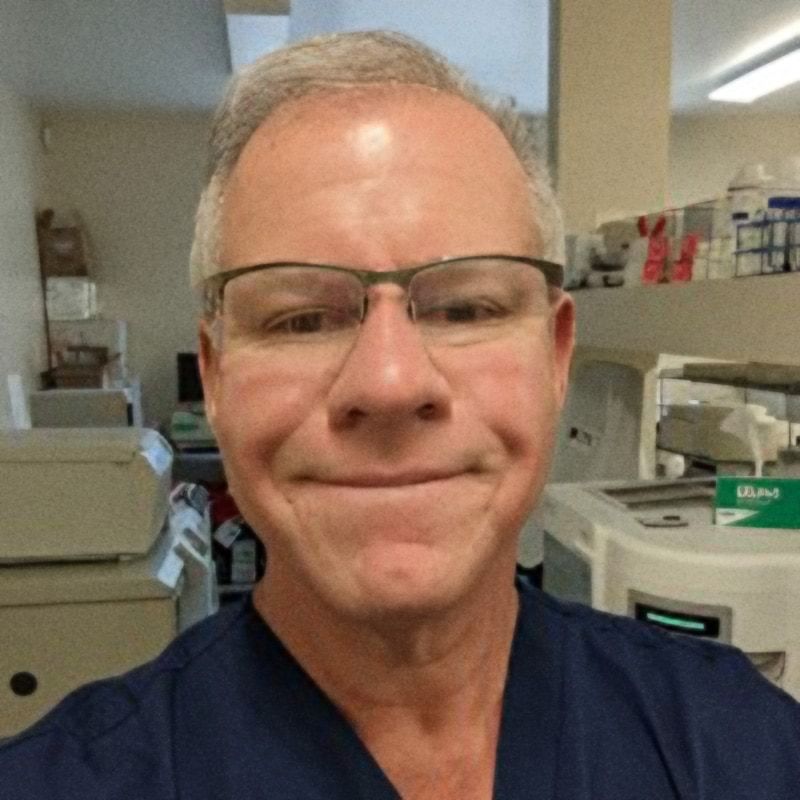 Chris Centeno, MD
is a specialist in regenerative medicine and the new field of Interventional Orthopedics. Centeno pioneered orthopedic stem cell procedures in 2005 and is responsible for a large amount of the published research on stem cell use for orthopedic applications.
View Profile
If you have questions or comments about this blog post, please email us at [email protected]
NOTE: This blog post provides general information to help the reader better understand regenerative medicine, musculoskeletal health, and related subjects. All content provided in this blog, website, or any linked materials, including text, graphics, images, patient profiles, outcomes, and information, are not intended and should not be considered or used as a substitute for medical advice, diagnosis, or treatment. Please always consult with a professional and certified healthcare provider to discuss if a treatment is right for you.