Shoulder Stem Cell Injection? Ann's Story
We've been performing a shoulder stem cell injection procedure for longer than anyone else in the U.S. Several years ago I met an avid CrossFit enthusiast named Ann who had a rotator cuff tear and was offered surgery. However, she decided to find out if there was a way to heal the damage without surgery. Now, three years after her shoulder stem cell injection, she's reached out to tell us how things went.
Shoulder Rotator Cuff Surgery?
Patients believe that if you tear your rotator cuff, all you need to do is get it "fixed," like a broken part in your car. However, the reality is much different. Here's a list of some of the research I've covered on the subject on this blog through the years:
Find a Regenexx Location Near You
77 clinic locations offering non-surgical Regenexx solutions for musculoskeletal pain.
Find a Location
How Would a Shoulder Stem Cell Injection Work?
The rotator cuff is a group of muscles and tendons in the shoulder that help to move and guide the joint. The muscles or tendons can be torn through trauma or wear and tear. When this happens, and the area that's torn is too big, or if the spot fails to heal on its own, surgery to sew it together is often used as a treatment. However, what would happen if we could prompt the body to heal the area by ramping up the natural repair process?
The most common stem cells in bone marrow are of two different types. One is called a mesenchymal stem cell, which is capable of turning into tendon cells and coordinating a repair response, like a general contractor. The other is called a hematopoietic stem cell, which is capable of muscle repair. It's augmenting this one-two punch of cells that usually participate in tendon and muscle repair that may help a damaged rotator cuff heal.
Ann's Story
Ann is a 55-year-old CrossFit enthusiast who was first evaluated by our clinic in 2013. She told me that in September of 2012, she woke up one night, after running a race, with an aching sensation in her right shoulder. Her doctor gave her a cortisone injection, which didn't help, and a September 2012 MRI demonstrated a rotator cuff tear. This image confirmed a complete tear with about a 1 cm gap. She also went through a few sessions of the active release technique, and that helped with ADLs, like getting her shirt off and on. Hence, by December surgery was recommended. Due to pain levels that were still a 3–8 out of 10, she went online looking for shoulder-surgery alternatives and found Regenexx.
To find out more about how we use a precise stem cell injection to treat rotator cuff tears, check out the video. Ann entered our shoulder stem cell injection study and was first randomized to physical therapy. However, in 2014, she crossed over to the stem cell injection group because of continued pain. I injected her shoulder in January of 2014. How did she do? This week Ann sent us the following message:
"Three years post stem cells injected to repair my torn rotator cuff…thank you Dr Centano for giving me back my athletic lifestyle. Almost 7 yrs strong at Crossfit. No limitations in my shoulder. Thank you!!!"
If a picture is worth a thousand words, the shot she sent above tells the whole story of her recovery. In fact, that pic is reminiscent of another CrossFit athlete we've seen. Also, check out Bill's story. He's another CrossFit athlete with a rotator cuff tear we've helped return to sports without surgery.
The upshot? Our shoulder stem cell injection study is going well, and we'll soon be publishing preliminary results with about half of the patients recruited. It's great to hear how Ann fared as, from what we have observed, likely 70% of existing rotator cuff surgeries won't need to happen because of this new technology. So thanks to Ann for volunteering to be randomized in our groundbreaking study, and thanks for letting us know how things went!
Learn about Regenexx procedures for rotator cuff conditions.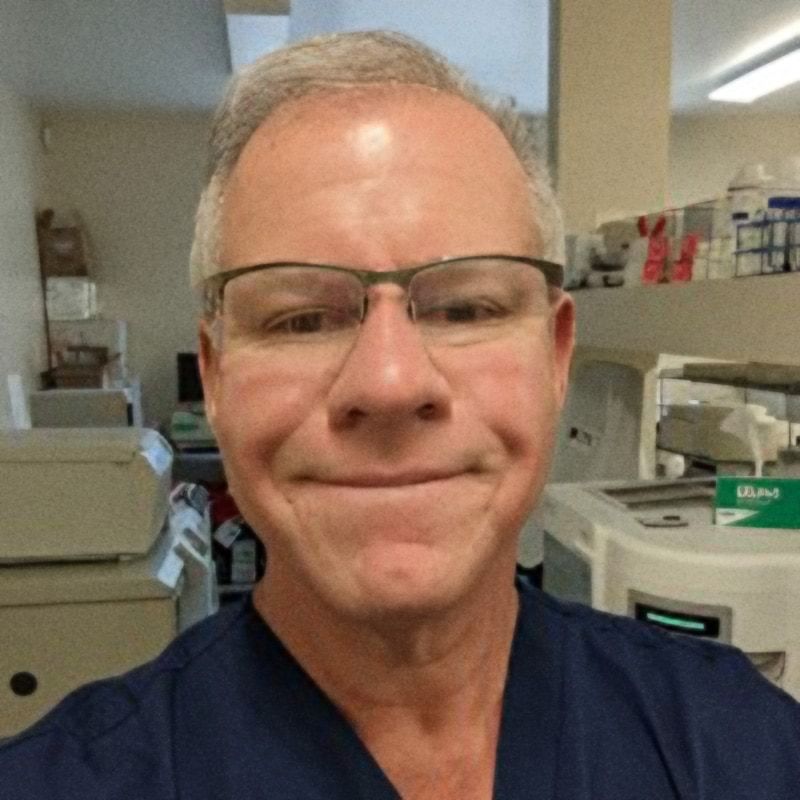 Chris Centeno, MD
is a specialist in regenerative medicine and the new field of Interventional Orthopedics. Centeno pioneered orthopedic stem cell procedures in 2005 and is responsible for a large amount of the published research on stem cell use for orthopedic applications.
View Profile
If you have questions or comments about this blog post, please email us at [email protected]
NOTE: This blog post provides general information to help the reader better understand regenerative medicine, musculoskeletal health, and related subjects. All content provided in this blog, website, or any linked materials, including text, graphics, images, patient profiles, outcomes, and information, are not intended and should not be considered or used as a substitute for medical advice, diagnosis, or treatment. Please always consult with a professional and certified healthcare provider to discuss if a treatment is right for you.