Helping a Competitive Teen Gymnast with Spondylolysis Avoid Surgery
For many teen athletes, their sport is their life. These days, a good number of teens come up against serious physical obstacles. This morning we'll review a patient journey who reached back out to Dr. Jason Markle of our Colorado HQ site to update him on how she's doing 5 years down the road. We'll also explore whether many of these kids who are told they need orthopedic surgery really need it in the age of interventional orthobiologics. Let's dig in.
Teens and Orthopedic Surgery
Back in the day, it used to be very rare for a teen to get orthopedic surgery. However, now you see ads for the local orthopedic surgery group on the sidelines of every high school-age sporting event. Are we doing these kids a solid or a disservice?
Based on what I've observed, we're hurting most of these kids more than we're helping them. For example, a teen that gets orthopedic knee ACL surgery is 2/3rd's likely to have arthritis by the time they're in their 30s (1). We also know that patients who get ACL reconstruction are 3 times more likely to get arthritis and 6 times more likely to injure the other ACL (2,3). This is all the more interesting when you know that we've now documented through multiple studies that most of these teens could skip ACL surgery altogether and instead get a very precise injection of bone marrow concentrate to heal that ACL injury (4-6).
Find a Regenexx Location Near You
87 clinic locations offering non-surgical Regenexx solutions for musculoskeletal pain.
Find a Location
Makayla's Story
This is from Dr. Markle (with some edits by me to translate physician shorthand into something non-physicians can read):
Makayla was a then 17-year-old competitive gymnast who was very accomplished as a teenager. She sustained a back injury in practice one day and initially did well with physical therapy and at the time they thought she just pulled a muscle. However, given that she had heard a "pop" during the injury, there was a suspicion that something bigger may have happened.
Initially, when physical therapists treated her sacroiliac joint she did well and got back to gymnastics, but she soon reinjured her low back in practice. She tried PT a second time but was getting sharp pain with extension, so a CT scan was done.
The CT scan (below) showed right-sided pars fracture along with mild bulges at the L4-5, and L5-S1 discs. 
 What is a pars fracture? The "Pars" is actually called the "pars interarticularis" or in Latin, "the part between the articulations". It's basically the area between the facet joints that can fracture in adolescent athletes and when that happens it's called "spondylolysis". Makayla also had knee pain on both sides, which is pretty common for patients with chronic low back pain. 
Facing very serious low back surgery, in February of 2018, she made the journey out to Colorado from California as nobody else had much experience with using the patient's own bone marrow concentrate (containing stem cells) to treat injuries like this via injection. I pioneered the procedure in 2014 that uses bone marrow concentrate injection to treat athletic spondylolysis and Dr. Markle was an expert in that area as well.
 She had her pars fracture injected, her facets, low back ligaments, and epidurals as well as her knees. 
From here, I'll let Makayla tell her own recovery story:
She also has a youtube channel documenting her injury and recovery: https://m.youtube.com/@maksmotivationaljourney3368
Today, Makayla is currently ½ way through nursing school! Here's what she said on her Instagram post 5 years later:
"5-years ago today I made one of the hardest decisions of my life, and decided to take a leap of faith and fly to Colorado to have stem cells injected into my back! This procedure worked better than I ever could have imagined and it really gave me my life back! I'm so thankful to Dr. Markle for helping me on my feet & to everyone who supported me through my healing journey! I've always said that everything happens for a reason, and even though breaking my back was one of the hardest things I've gone through, it's made me stronger and who I am today! Through this process, I found myself & also found my passion for working in healthcare! So…here I am 5 years later with a fully functional and healed back, doing all the things I love & pursuing a career that I love!"
(Disclaimer-the term "stem cells" here refers to bone marrow concentrate containing stem cells). 
So not only did Dr. Markle help this amazing young woman, it looks like he inspired her healthcare career!
The upshot? Why are we operating on teenagers? Makayla skipped a low back surgery and many other teens can skip similar big surgeries by using the power of their own bodies to heal. I'd like to congratulate nurse Makayla and give a big shout-out to Dr. Markle's amazing skill in placing all of her cells in all the right spots using imaging guidance! There are few things better as a doctor than to not only see your patients get better, but also know that you had a hand in inspiring a young life!
____________________________________________________________
References:
(1) Månsson O, Sernert N, Rostgard-Christensen L, Kartus J. Long-term clinical and radiographic results after delayed anterior cruciate ligament reconstruction in adolescents. Am J Sports Med. 2015 Jan;43(1):138-45. doi: 10.1177/0363546514555673. Epub 2014 Nov 10. PMID: 25384503.
(2) Barenius B, Ponzer S, Shalabi A, Bujak R, Norlén L, Eriksson K. Increased risk of osteoarthritis after anterior cruciate ligament reconstruction: a 14-year follow-up study of a randomized controlled trial. Am J Sports Med. 2014;42(5):1049-1057. doi:10.1177/0363546514526139
(3) American Orthopaedic Society for Sports Medicine. "Second ACL Injuries 6 Times More Likely After Reconstruction." https://www.newswise.com/articles/second-acl-injuries-6-times-more-likely-after-reconstruction
(4) Centeno C, Lucas M, Stemoer I, Dodson E. IMAGE-GUIDED INJECTION OF ANTERIOR CRUCIATE LIGAMENT TEARS WITH AUTOLOGOUS BONE MARROW CONCENTRATE AND PLATELETS: MIDTERM ANALYSIS FROM A RANDOMIZED CONTROLLED TRIAL. Bio Ortho J Vol 3(1):e29–e39; October 5, 2021.
(5) Centeno CJ, Pitts J, Al-Sayegh H, Freeman MD. Anterior cruciate ligament tears treated with percutaneous injection of autologous bone marrow nucleated cells: a case series. J Pain Res. 2015;8:437–447. https://www.ncbi.nlm.nih.gov/pubmed/26261424
(6) Centeno C, Markle J, Dodson E, et al. Symptomatic anterior cruciate ligament tears treated with percutaneous injection of autologous bone marrow concentrate and platelet products: a non-controlled registry study. J Transl Med. 2018;16(1):246. https://www.ncbi.nlm.nih.gov/pubmed/30176875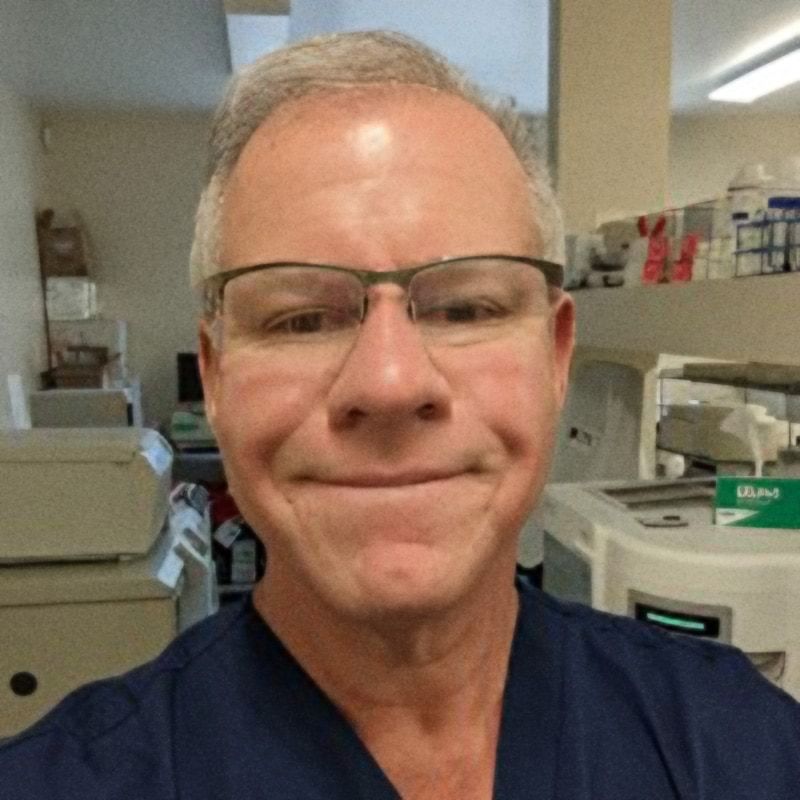 Chris Centeno, MD
is a specialist in regenerative medicine and the new field of Interventional Orthopedics. Centeno pioneered orthopedic stem cell procedures in 2005 and is responsible for a large amount of the published research on stem cell use for orthopedic applications.
View Profile
If you have questions or comments about this blog post, please email us at [email protected]
NOTE: This blog post provides general information to help the reader better understand regenerative medicine, musculoskeletal health, and related subjects. All content provided in this blog, website, or any linked materials, including text, graphics, images, patient profiles, outcomes, and information, are not intended and should not be considered or used as a substitute for medical advice, diagnosis, or treatment. Please always consult with a professional and certified healthcare provider to discuss if a treatment is right for you.