VittiLabs, the Sopranos, and an FDA Warning Letter
I've blogged quite a bit on the crumbling amniotic and umbilical cord fake stem cell market. Despite peer-reviewed research demonstrating that these products clearly have no stem cells, throughout social media, we still see patients who are getting bombarded by influencers who claim they are loaded with young and vital stem cells. One of the companies in the umbilical cord stem cell game has been Viiti Labs, who just received a nasty Warning Letter from the feds. Let's dig in.
The Umbilical Cord "Stem Cell" Game
Getting a mass-distributed drug through the FDA is expensive and time-consuming. Hence, when birth tissue vendors began selling amniotic and umbilical tissue to medical providers, they took a shortcut. Instead of spending years and tens of millions of dollars on clinical trials, they registered their products as tissues (361 pathway). This required no FDA approval, just a quick online registration. If these companies had stayed there and kept the claims reigned in, they probably would have been fine, but as the market progressed, all sorts of claims were made. That included that these products had millions of live and young stem cells. When research showed that to be inaccurate (all the cells are dead or dying), many companies began hiring sales reps who then made all sorts of treatment claims (1-4). For example, this vial of umbilical tissue can cure or effectively treat [insert disease name]. Once these lines of stem cell content and treatment claims were crossed, these companies became a sitting ducks for the FDA.
It's critical to understand that the FDA is a claims-made process. A great example is charcoal. You can sell charcoal to heat a grill and it's not a drug. However, if you take that same exact charcoal and claim that it can help a poisoning victim, it becomes a drug that requires full FDA approval.
Find a Regenexx Location Near You
78 clinic locations offering non-surgical Regenexx solutions for musculoskeletal pain.
Find a Location
Vitti Labs
My last name is Centeno, which many people believe is Italian (it's actually Venezuelan). However, I've always loved Italy and the Italian people. However, when I first saw an email from Vitti Labs come across my desk, I thought of Tony Soprano.
Last summer I blogged on Vitti labs because a sales rep sent this email around:
"Extensive Medical is the marketing and wholesaling arm of Vitti Labs. We are proud to say that we represent over 700 active practices using Vitti Labs products and are excited to invite you to learn more about how we can help you get started.
We offer a variety of perinatal products such as Wharton's Jelly (mesenchymal stem cells), Nano-pods containing Growth Factors, Nucleic Acids and Peptides."
What surprised me was that they were claiming to sell a stem cell product after the end of the FDA's discretion period. IMHO that seemed like a Sopranoeque move. In addition, at the time, Vitti Labs, through emails, were promoting the use of their umbilical cord "stem cell" products to enhance "sexual health" by injecting the penis. In fact, this is from that educational material: "
Grasp and pull the head of the penis toward you. While maintaining light tension, select a site for injection..with a steady and continuous motion, penetrate the skin with the needle at a 90-degree angle…advanced to the hub. Slight resistance is encountered as the needle passes through Buck's Facia into the corpus cavernosum"
I have to honestly say that even I, an experienced proceduralist, was a little squeamish when I first read that paragraph!
Vitti Labs Get Busted
As predicted, thumbing your nose at the FDA is ill-advised. Hence Viiti Labs just received a nasty FDA Warning Letter. Let's dig into what we can learn from this document:
The FDA continues to use the new language they recently introduced stating that the only "homologous" use of an umbilical cord product is to serve as a "conduit" in the patient. That's because the umbilical cord serves that function in the donor. That eliminates all orthopedic use and makes any promotion of umbilical cord products for joint or spine use an unapproved drug product, despite simple 361 registration.
Once the FDA declares an umbilical cord product being sold for various uses a drug, it will apply strict drug manufacturing standards known as "cGMP" (current Good Manufacturing Standards).
IMHO, almost all labs that make these products using cGLP (current Good Lab Practices) will fail the cGMP test, which is a very serious upgrade. For example, the FDA noted the following problems with the Vitti Lab:

Sterility problems
The physical processing facility isn't able to be sterilized at a cGMP level based on construction
An inability to scientifically determine that one dose of this umbilical cord product is identical to the next (identity, strength, quality, and purity).
No release testing for each lot

Even if Vitti Labs fixed these problems, there's still a bigger issue of needing a drug approval which takes years and tens of millions of dollars for clinical trials.
Join us for a free Regenexx webinar.
CBER Division 2?
Note that this letter, like the last one issued on the subject of umbilical cord products, comes from CBER : "Division 2". This is brand new. This is called the "Office of Biological Products Operations" and was detailed in this memo by the FDA. My guess is that we saw a hiatus in FDA enforcement for about 6 months because of the "spool up" time needed for this new office, which now seems to be the one handling investigations into birth tissue manufacturers. In addition, realize that we're seeing more inspections and then "Warning Letters", which means that some of the birth tissue vendors that have yet to get their letter are likely in that process of inspections and manufacturer comments before the final Warning Letter hits the Internet.
The upshot? The FDA looks like it's ramping up enforcement on birth tissue vendors selling fake stem cell products and making claims that their products can treat all sorts of diseases. IMHO, that's a net positive for taking the field from the fringes to legitimacy.
________________________________________________________________________
References:
(1) Berger D, Lyons N, Steinmetz, N. In Vitro Evaluation of Injectable, Placental Tissue-Derived Products for Interventional Orthopedics. Interventional Orthopedics Foundation Annual Meeting. Denver, 2015. https://interventionalorthopedics.org/wp-content/uploads/2017/08/AmnioProducts-Poster.pdf
(2) Panero AJ, Hirahara AM, Andersen WJ, Rothenberg J, Fierro F. Are Amniotic Fluid Products Stem Cell Therapies? A Study of Amniotic Fluid Preparations for Mesenchymal Stem Cells With Bone Marrow Comparison. Am J Sports Med. 2019 Apr;47(5):1230-1235. doi: 10.1177/0363546519829034. Epub 2019 Mar 7. PMID: 30844295.
(3) Becktell L, Matuska A, Hon S, Delco M, Cole B, Fortier L. Proteomic analysis and cell viability of nine amnion-derived biologics. Orthopedic Research Society Annual Meeting, New Orleans, 2018. https://app.box.com/s/vcx7uw17gupg9ki06i57lno1tbjmzwaf
(4) Berger DR, Centeno CJ, Kisiday JD, McIlwraith CW, Steinmetz NJ. Colony Forming Potential and Protein Composition of Commercial Umbilical Cord Allograft Products in Comparison With Autologous Orthobiologics. Am J Sports Med. 2021 Aug 16:3635465211031275. doi: 10.1177/03635465211031275. Epub ahead of print. PMID: 34398643.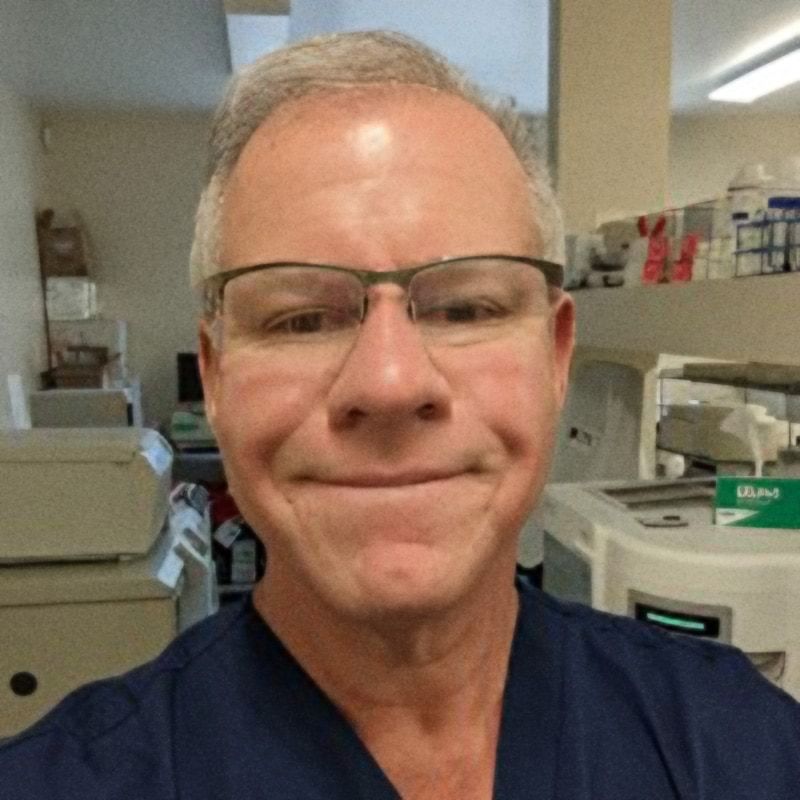 Chris Centeno, MD
is a specialist in regenerative medicine and the new field of Interventional Orthopedics. Centeno pioneered orthopedic stem cell procedures in 2005 and is responsible for a large amount of the published research on stem cell use for orthopedic applications.
View Profile
If you have questions or comments about this blog post, please email us at [email protected]
NOTE: This blog post provides general information to help the reader better understand regenerative medicine, musculoskeletal health, and related subjects. All content provided in this blog, website, or any linked materials, including text, graphics, images, patient profiles, outcomes, and information, are not intended and should not be considered or used as a substitute for medical advice, diagnosis, or treatment. Please always consult with a professional and certified healthcare provider to discuss if a treatment is right for you.