More Knee Replacement Side Effects: Bald and Itchy…
I've blogged extensively about knee replacement side effects. This has included microscopic wear particles that break off from knee and hip replacement prostheses that have been found in the blood stream. Studies have also reported that a surprising number of patients have allergies to the metals used in the devices. Now a new case report recounts the experience of a patient with widespread dermatitis (itchy and inflamed skin) and hair loss that was determined to be caused by her implanted knee replacement device.
The woman is the first such reported case, but surgeons are just now becoming aware that these devices can cause allergic reactions, so I expect we'll see more of these. This woman's hair loss was extreme and I had to make the call not to show it this morning, but if you're interested the full text of the article has these shots front and center. This patient's post-op course after her knee replacement was complicated by stiffness in that knee. This was so significant that the knee had to be manipulated twice under anesthesia. Despite this she reported continued knee pain and trouble walking. She presented to her surgeon with severe whole body dermatitis (including her face) and hair loss. She did have a history of prior skin sensitivity to inexpensive jewelry. She finally had a revision surgery where they removed the old prosthesis and put in an oxidized zirconium (Smith and Nephew Oxinium). Six weeks later she was pain free with clear skin and her hair had begun to return (which later fully grew back).
Metal sensitivity effects about 10-15% of the population. Patients who note allergies to inexpensive jewelry may have an allergy to the metal Nickel. In fact, the two most common metal allergens (Nickel and Chromium) are the main components of most knee and hip replacement devices in use today.  One recent study found that about 2/3'rds of the patients skin tested had allergies to some components of the hip or knee replacement device used.  These sensitivities should obviously be considered when evaluating the potential for knee replacement side effects in such patients and therefore used in decisions about whether or not they are suitable candidates for a particular type of implanted device.
Stiffness and pain in a joint after a joint replacement can be a sign of metal toxicity. Normally skin testing with the suspected metal is performed (which was positive in this woman). Another test is called LTT (Lymphocyte Transformation Test), but it costs about $500 out of pocket and was negative in this woman (even though it's usually considered a more sensitive test). I've also taken serum blood levels for Nickel and Chromium on a hip replacement patient and found high levels. The upshot? if you have continued pain and stiffness after a knee or hip replacement, consider getting a skin test for metal allergies or an LTT. If your hair starts to fall out, then be very concerned…
Find a Regenexx Location Near You
96 clinic locations offering non-surgical Regenexx solutions for musculoskeletal pain.
Find a Location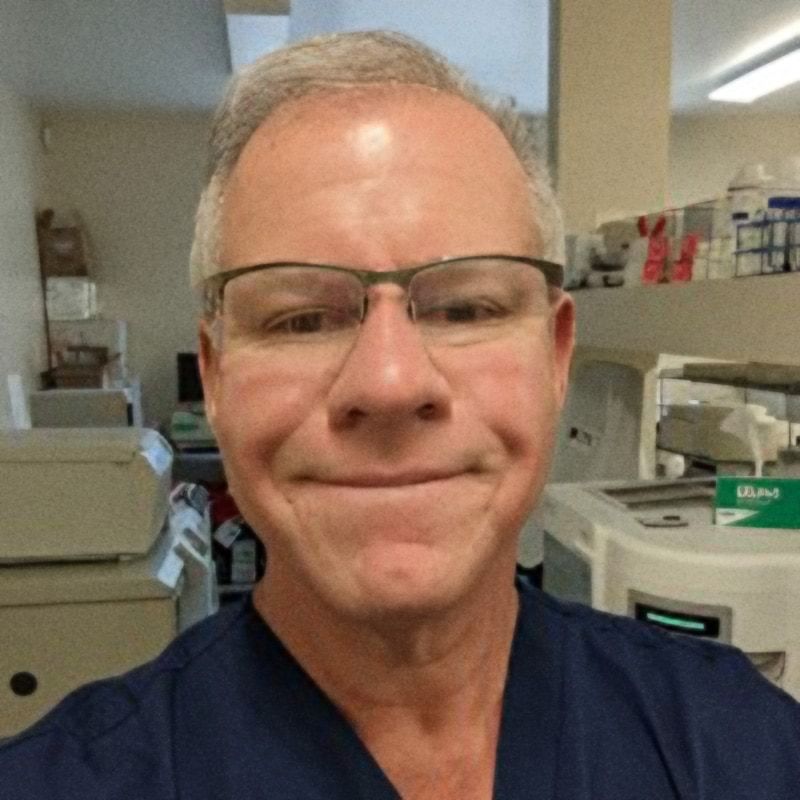 Chris Centeno, MD
is a specialist in regenerative medicine and the new field of Interventional Orthopedics. Centeno pioneered orthopedic stem cell procedures in 2005 and is responsible for a large amount of the published research on stem cell use for orthopedic applications.
View Profile
If you have questions or comments about this blog post, please email us at [email protected]
NOTE: This blog post provides general information to help the reader better understand regenerative medicine, musculoskeletal health, and related subjects. All content provided in this blog, website, or any linked materials, including text, graphics, images, patient profiles, outcomes, and information, are not intended and should not be considered or used as a substitute for medical advice, diagnosis, or treatment. Please always consult with a professional and certified healthcare provider to discuss if a treatment is right for you.